Kozjansko A fun day in Kozjansko for the entire family
Visit of the Podsreda Castle and exhibition for children – Feeding deers at Jelenov Greben (deer's ridge) with lunch – Visit of a chocolate shop and small gift for children – Visit of the Witch hut – Footgolf at the Amon Homestead
Duration
10:30 AM - 6:30 PM
Discover the heart of Kozjansko on a one-day trip that is suitable for the entire family. Apart from visiting the breathtaking castle, you will live the unforgettable experience of feeding deers, have a treat in a chocolate shop, visit a fairy tale land and play footgolf, a cross between golf and soccer. We are sure this will be an unforgettable experience.
1
Duration
10:30 AM - 11:30 AM
Visit of the Podsreda Castle and exhibition for children
At the castle you will be greeted by a tour guide who will show you around "the most castle-like of Slovenia's castles". There you will visit a few permanent and temporary exhibitions, as well as an exhibition for children and the wedding hall. The Podsreda Castle is one of the rare dilapidated Romanesque cultural monuments that was renovated and is now enriching the local cultural life.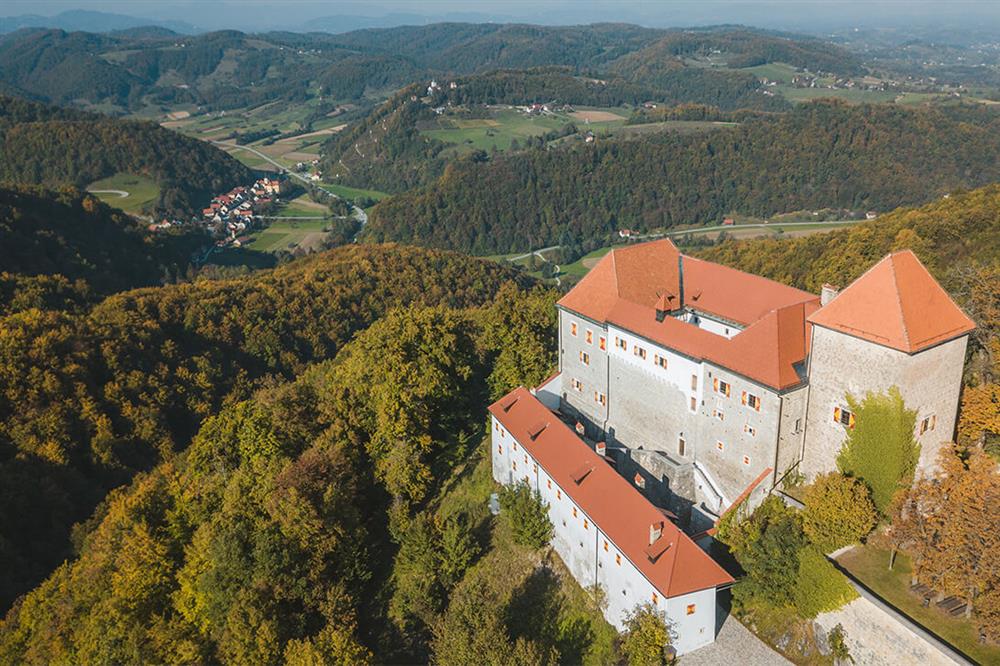 2
Duration
12:00 PM - 1:00 PM
Feeding deers at Jelenov greben and lunch
At the foothills of Olimska gora, where the homestead Jelenov greben (deer's ridge) is located, the main attraction is definitely a herd consisting of 100 deers and moufflons that roam around freely. You can feed them with corn and take a look at them up close. Such a genuine contact with animals certainly does not happen every day, therefore everyone, especially children, will cherish the lasting memory of the experience. At the homestead, you will be welcomed by its kind hosts who will show you what they do, share a few interesting bits from the farm's history and serve you a delicious home-made lunch. You will also be able to buy some of their products in their shop and take them home with you.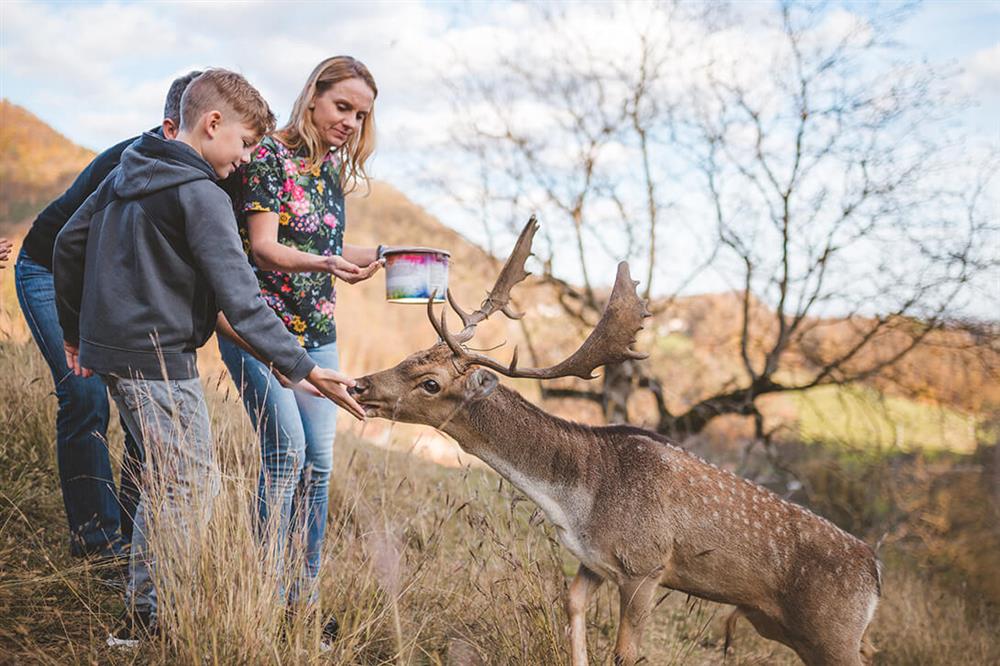 3
Duration
1:00 PM - 2:00 PM
Visit of a chocolate shop and small gift for children
The Olimje chocolate shop is a family-run business that brought back to life the tradition of its forefathers, who were manufacturing chocolate in Vienna before the beginning of World War I. Today they offer a wide array of hand-made chocolate products. From chocolate figurines to pralines, chocolate bars, dragées and various chocolates, finding your favourite product will not be an easy task. You will see how chocolates are made and will have the opportunity purchase hand-made pralines. Children will be given a small gift.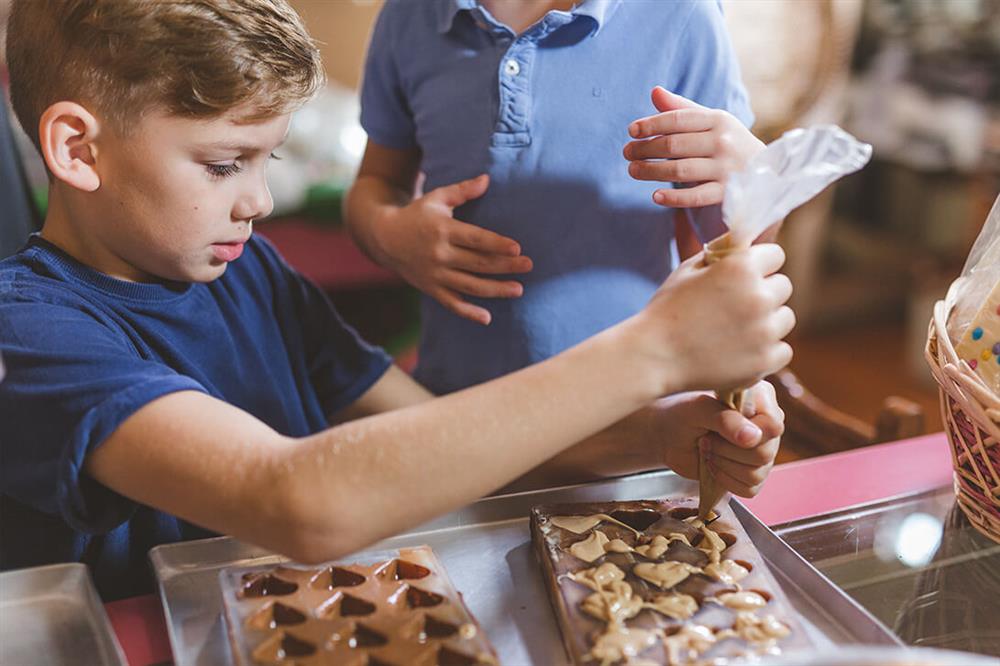 4
Duration
2:00 PM - 3:00 PM
VISIT TO THE WITCH'S HUT WITH FAIRY TALE AND FANTASY LAND
A kilometre from Olimje monastery, hidden in the woods is the Fairy tale and fantasy land, where visitors young and old will be able to enter the world of fairy tales and be reintroduced to Kekec, Bedanc, Krjavelj, Snow White, Little Red Riding Hood and other characters. During your walk in the forest, you will delight in the chirping of the birds. You may even run into a squirrel or other forest animals. A perfect opportunity to relax and return to reality full of optimism.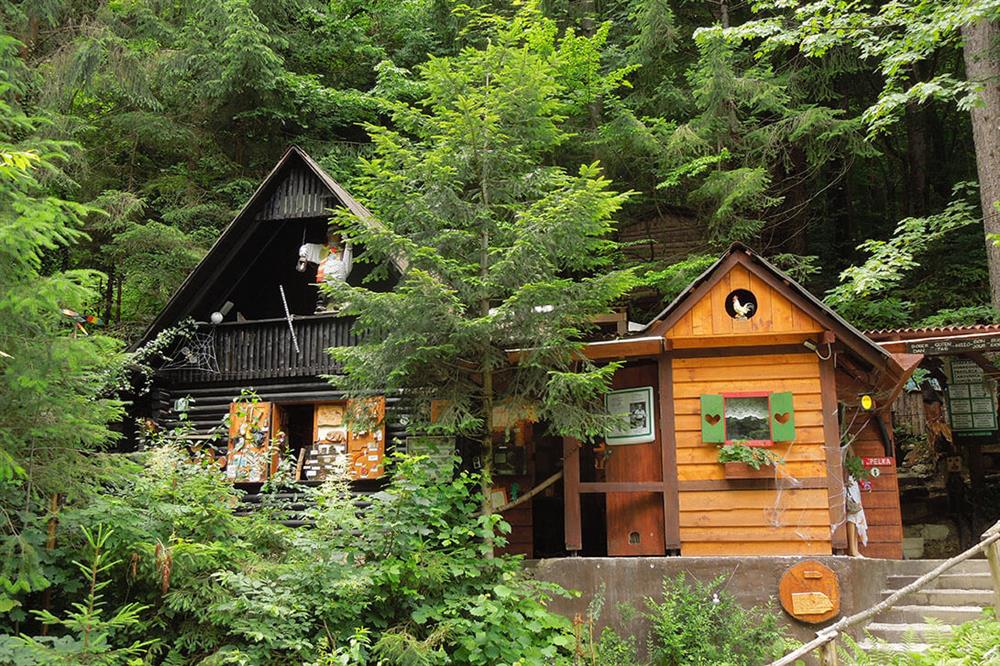 5
Duration
4:00 PM - 6:30 PM
Footgolf at the Amon Homestead
The Amon family aims at offering the very best to its guest, be it wines, food, sports activities or accommodation.  Here you can relax and enjoy nature. You will marvel at the harmony of natural beauty and human endeavours that is reflected in the beautifully tended golf course with nine holes.  You can also try an interesting and relatively new sport: footgolf, a cross between golf and soccer.