Kozjansko A fun day in Kozjansko for the entire family
Visit of the Podsreda Castle and exhibition for children – Feeding deers at Jelenov Greben (deer's ridge) with lunch – Visit of a chocolate shop and small gift for children – Visit of the Witch hut – Footgolf at the Amon Homestead
Duration
11:00 AM - 4:00 PM
Discover the heart of Kozjansko on a one-day trip that is suitable for the entire family. Apart from visiting the breathtaking castle, you will live the unforgettable experience of feeding deers, have a treat in a chocolate shop, visit a fairy tale land and play footgolf, a cross between golf and soccer. We are sure this will be an unforgettable experience.
1
Duration
11:00 AM - 12:00 PM
Ogled čebelarstva Ilek
Otroci, kot tudi starši se boste še enkrat več spoznali z dejstvom, zakaj svet in človeštvo ne more preživeti brez čebel. Med spoznavanjem čebeljih dejstev se bo vsa družina sladkala v medeni degustaciji, na kar boste deležni tudi apiterapije z vdihovanjem aerosolnih snovi in čebeljega panja.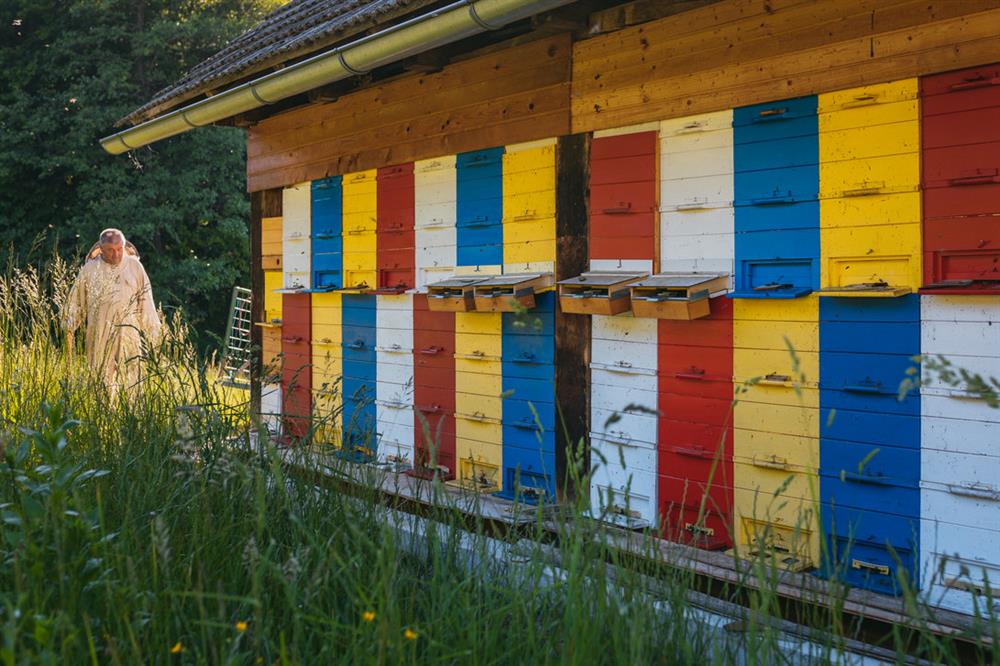 2
Duration
12:00 PM - 1:30 PM
Kosilo v Kozjanskem dvoru
Ker bo po čebeljem doživetju pošteno krulilo v želodčkih, se boste okrepili s kosilom v Kozjanskem dvoru. Dolga tradicija picerije na Kozjanskem, kjer pice, pripravljene iz krušne peči, razvajajo ljubitelje te slastne jedi, je v povsem novi preobleki. Ponujajo tudi različne vegeterijanske in veganske jedi.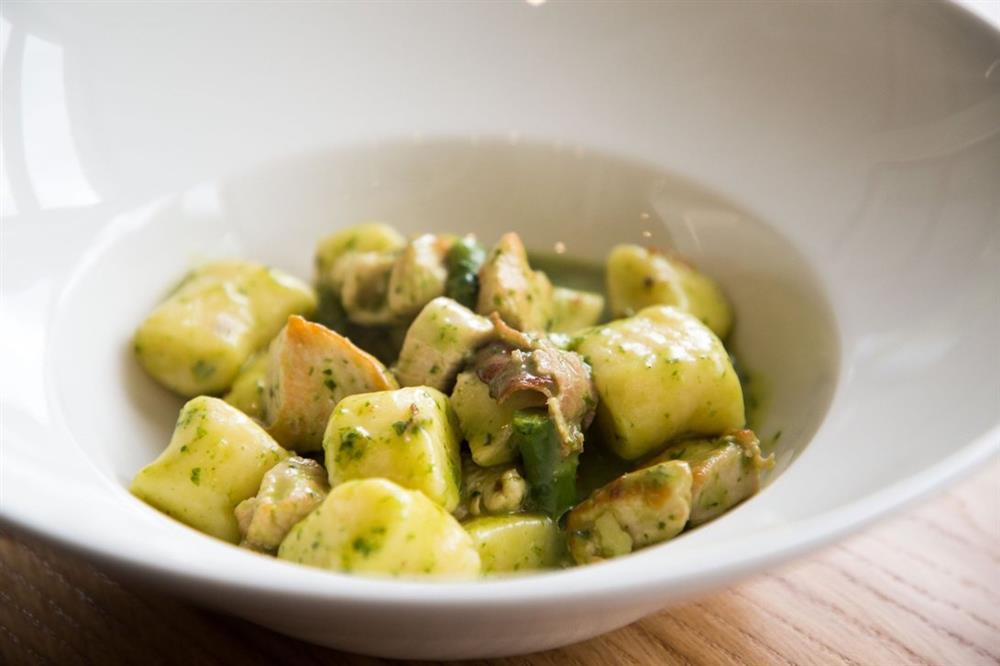 3
Duration
1:30 PM - 2:00 PM
Visit of a chocolate shop and small gift for children
The Olimje chocolate shop is a family-run business that brought back to life the tradition of its forefathers, who were manufacturing chocolate in Vienna before the beginning of World War I. Today they offer a wide array of hand-made chocolate products. From chocolate figurines to pralines, chocolate bars, dragées and various chocolates, finding your favourite product will not be an easy task. You will see how chocolates are made and will have the opportunity purchase hand-made pralines. Children will be given a small gift.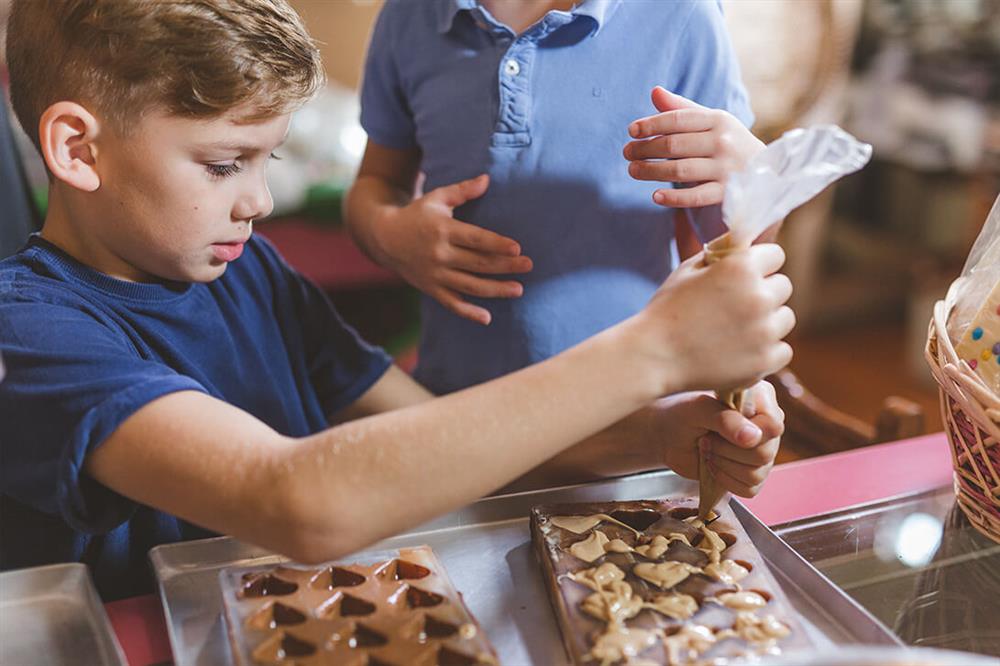 4
Duration
2:00 PM - 3:00 PM
VISIT TO THE WITCH'S HUT WITH FAIRY TALE AND FANTASY LAND
A kilometre from Olimje monastery, hidden in the woods is the Fairy tale and fantasy land, where visitors young and old will be able to enter the world of fairy tales and be reintroduced to Kekec, Bedanc, Krjavelj, Snow White, Little Red Riding Hood and other characters. During your walk in the forest, you will delight in the chirping of the birds. You may even run into a squirrel or other forest animals. A perfect opportunity to relax and return to reality full of optimism.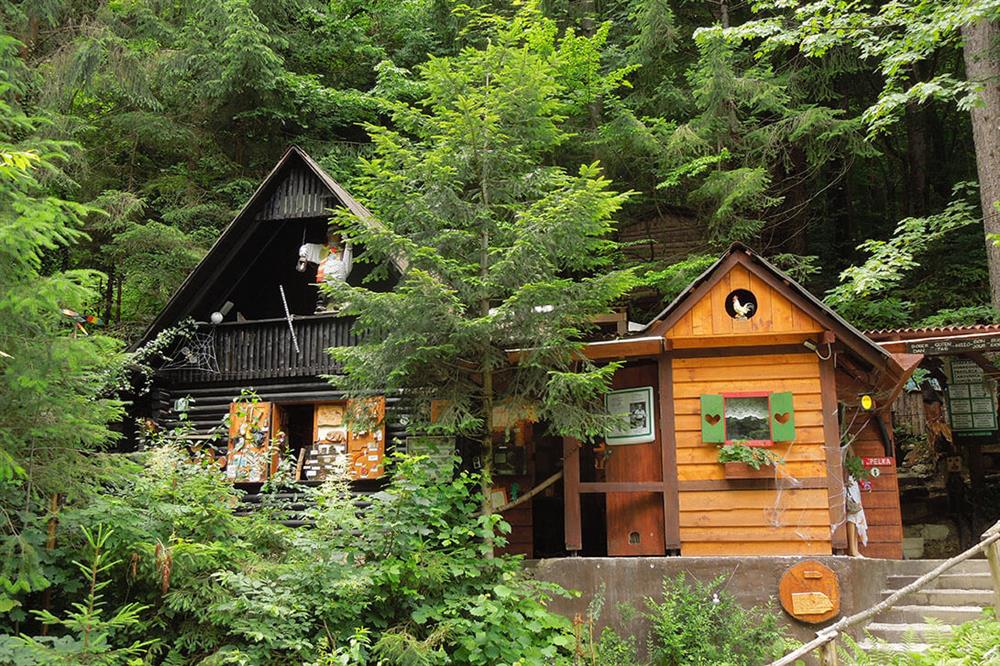 5
Duration
3:00 PM - 4:00 PM
Ogled Planetarija
Obisk planetarija je edinstveno doživetje za vse generacije. V 40 minutnem potovanju vas popeljemo po našem Osončju. Opazujete različne objekte našega Osončja. Podrobneje spoznate našo Galaksijo, kjer se nahajamo. Spoznavate letne čase in gibanje naše Zemlje znotraj Osončja. Opazujete vzhajanje sonca in ugotavljate, ali res vsako jutro vzide na vzhodu. Doživite nočno nebo z najbolj prepoznavnimi ozvezdji našega neba, kjer se skrivajo grški junaki iz znane grške mitologije. Od našega nočnega neba in raziskovanja Osončja, vas lahko zapeljemo še vse do konca širnega vesolja, kjer doživite vso razsežnost vesolja in spoznavate oddaljene galaksije in meglice, kjer se rojevajo nove zvezde. Pogled v vesolje je pogled v preteklost in vse to lahko doživite v planetariju Odiseja v Podčetrtku. Doživite vesolje!