Rogaška Slatina A fun day in Kozjansko for the entire family
Visit of the Podsreda Castle and exhibition for children – Feeding deers at Jelenov Greben (deer's ridge) with lunch – Visit of a chocolate shop and small gift for children – Visit of the Witch hut – Footgolf at the Amon Homestead
Duration
7:00 AM - 3:00 PM
Discover the heart of Kozjansko on a one-day trip that is suitable for the entire family. Apart from visiting the breathtaking castle, you will live the unforgettable experience of feeding deers, have a treat in a chocolate shop, visit a fairy tale land and play footgolf, a cross between golf and soccer. We are sure this will be an unforgettable experience.
1
Duration
7:00 AM - 8:00 AM
Ekološki zajtrk na Kmetiji Kodrič
Pričnite svoje popotovanje okrepčani s slastnim ekološkim zajtrkom na izletniški kmetiji v občini Žetale. Priporočamo ogled krožne poti žetalske kulturne dediščine (Vukova domačija, Pušnikova domačija, arheološko najdišče 1000 pr. Kr.)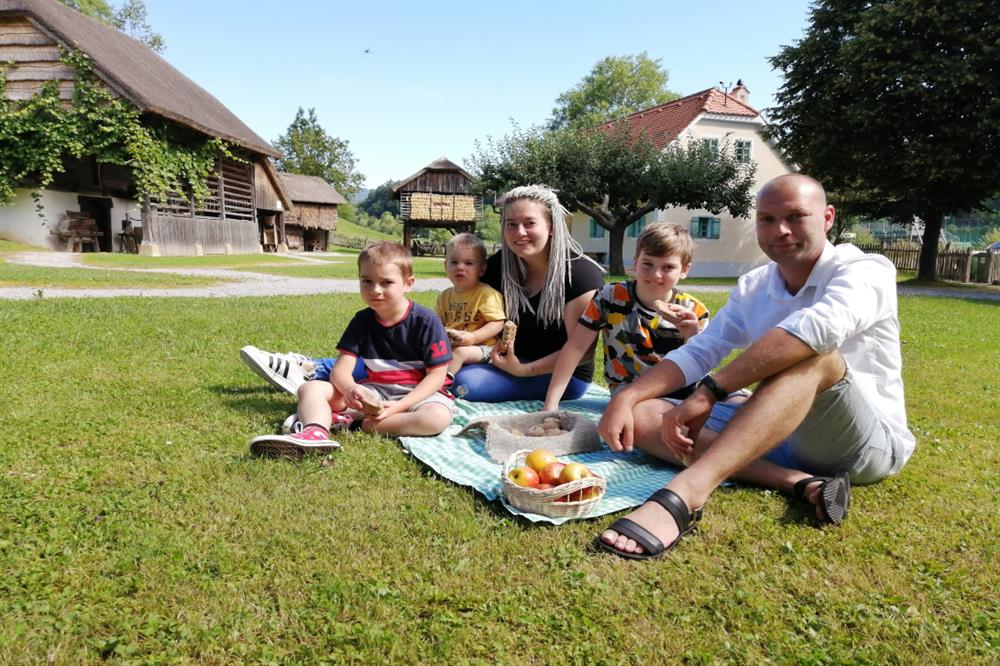 2
Duration
8:00 AM - 8:30 AM
Ogled cerkve Marije tolažnice
Ustvari svojo simfonijo in za svojo srečo pozvoni na cerkvenih zvonovih cerkve Marije tolažnice. Cerkev je bila zgrajena po naročilu Rogaške gospode; rodbine Eggenberg. (parkirajte pri šoli v Žetalah in se povzpnite po kratki gozdni poti (ca. 700 m) ob petju ptic do cerkve).
3
Duration
9:00 AM - 11:00 AM
Pohod na Donačko Goro
Odpeljite se do Rudijevega doma pod Donačko goro. Vzpon skozi bukov pragozd na vrh »Štajerskega Triglava« 884m, popijete kavo v Rudijevem domu ali zgolj občudujete razgled iz točke od koder navdušenci padalstva brez strahu vzamejo zalet za spust v dolino Rogatca (45 minut hoje od planinskega doma, ki obratuje od 1. 5. do 31. 10.).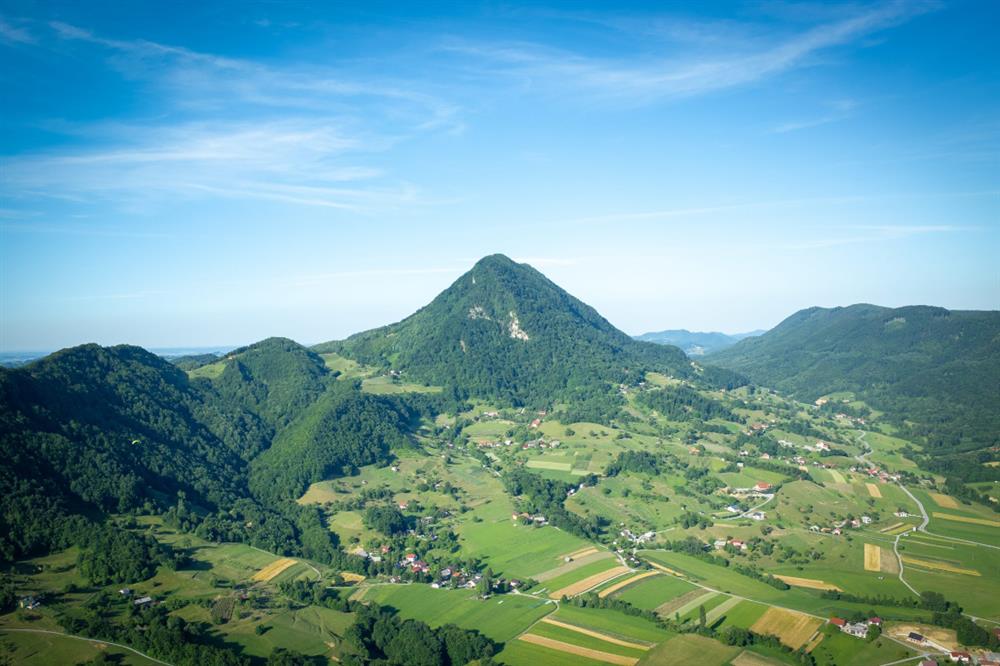 4
Duration
11:00 AM - 12:00 PM
Ogled Muzeja na prostem Rogatec
V muzeju ob vznožju Donačke gore, v avtentični štajerski krajini, ohranjamo srednještajersko ljudsko stavbarstvo subpanonskega tipa, značilno za Obsotelje v času od 19. do sredine 20. stoletja.
Jedro muzeja z originalnimi stavbami je z leti preraslo v največji slovenski muzej na prostem in kulturni spomenik državnega pomena. Leta 1997 je bil nominiran za evropski muzej leta.
Bogata programska dejavnost omogoča obiskovalcu, da kulturno izročilo nekdanjih graditeljev spoznava in raziskuje ter doživi svojo lastno izkušnjo dediščine.
5
Duration
12:00 PM - 2:00 PM
Kosilo v gostišču Jutriša
Po pohodniškem dopoldnevu, urno na slastno kosilo v priznano gostišče Jutriša, kjer si boste nabrali novih moči.
6
Duration
2:00 PM - 3:00 PM
Predstavitev čebelarstva Pavlovič
Predstavitev čebelarstva na kmetiji Pavlovič, degustacija čebeljih proizvodov, ogled starih panjskih sistemov, ogled čebel v zasteklenih panjih, ogled paviljona s čebelarsko opremo, ogled vrta s 150 različnimi medovitimi rastlinami in ogled čebelnjaka se zaključi s pogostitvijo medenega likerja ali medenega soka ter 2 kosa medene pite. Vsak obiskovalec prejme darilo.