DALEČ STRAN, KJER JE DOMA DRUŽINSKO VESELJE
Pričarajte si nepozabne spomine s celotno družino!
Duration
10:00 AM - 5:00 PM
Sladek pričetek v čokoladnici Olimje bo energijska popotnica za dan, poln doživetij! Od hranjenja prikupnih jelenov, slastnega kosila, do lova za grajskim zakladom in ogleda vesolja. "Mami, oči, kdaj gremo spet?"
1
Duration
10:00 AM - 10:30 AM
Visit of a chocolate shop and small gift for children
The Olimje chocolate shop is a family-run business that brought back to life the tradition of its forefathers, who were manufacturing chocolate in Vienna before the beginning of World War I. Today they offer a wide array of hand-made chocolate products. From chocolate figurines to pralines, chocolate bars, dragées and various chocolates, finding your favourite product will not be an easy task. You will see how chocolates are made and will have the opportunity purchase hand-made pralines. Children will be given a small gift.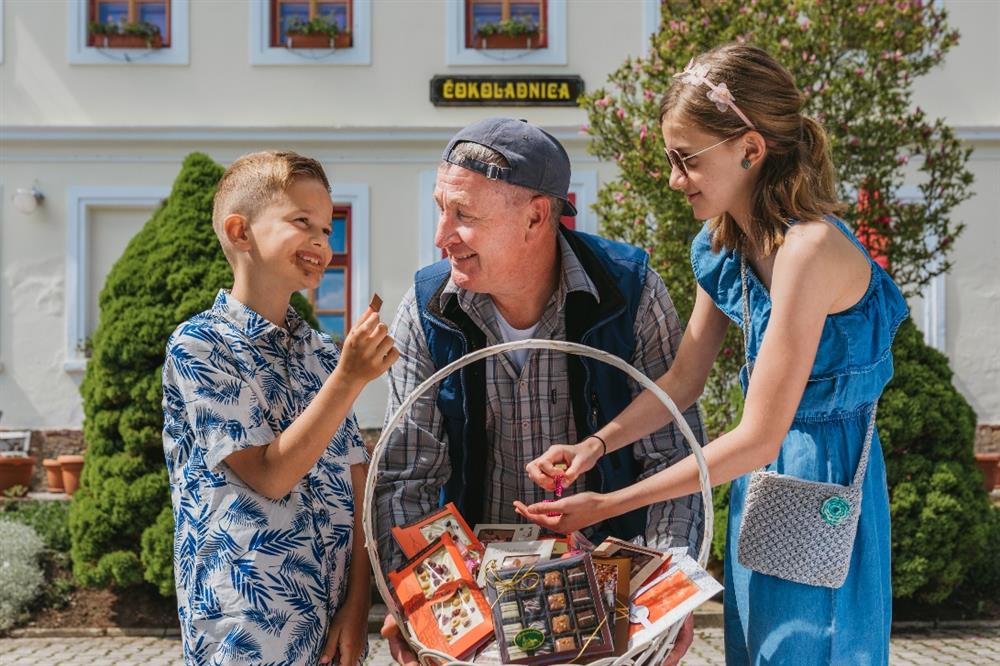 2
Duration
10:30 AM - 12:00 PM
FEEDING THE DEER – AN UNFORGETTABLE EXPERIENCE
A unique feature of the foothills of Olimska gora, the location of the Jelenov greben ('deer ridge') homestead, is a heard of some 100 deer and moufflons,  who roam around freely. You may feed them corn and see them from up close. It is certainly not possible to  be in such genuine contact with the animals ever day, therefore everyone, especially children, will cherish the lasting memory of the experience. At the homestead, you will be welcomed by its kind hosts , who will share with you a few interesting bits from the farm's history. The visit concludes with a tasting of homemade produce at the shop with a possibility to buy some to take home with you.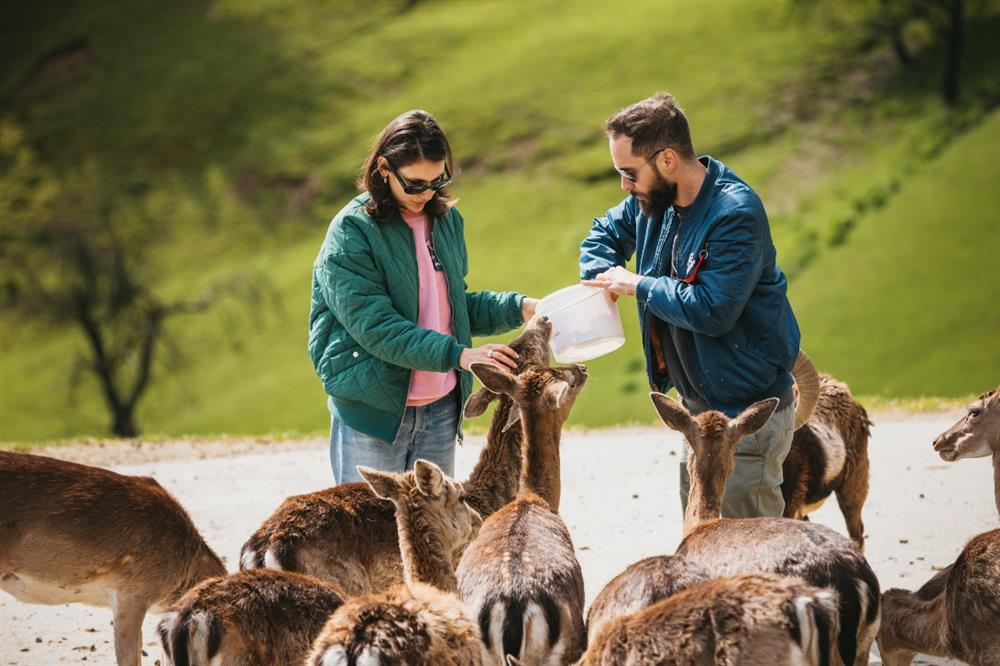 3
Duration
12:00 PM - 2:00 PM
Lunch at Homestead Haler
Since we believe that beer lovers will opt for this type of trip, we have spiced up the trip with hops. You will continue to discover Obsotelj and Kozjanski at the beautiful Haler Homestead, where home-brewed beer has been brewed for more than 20 years. At Haler's you will miss a good hour as you will be served a rich lunch.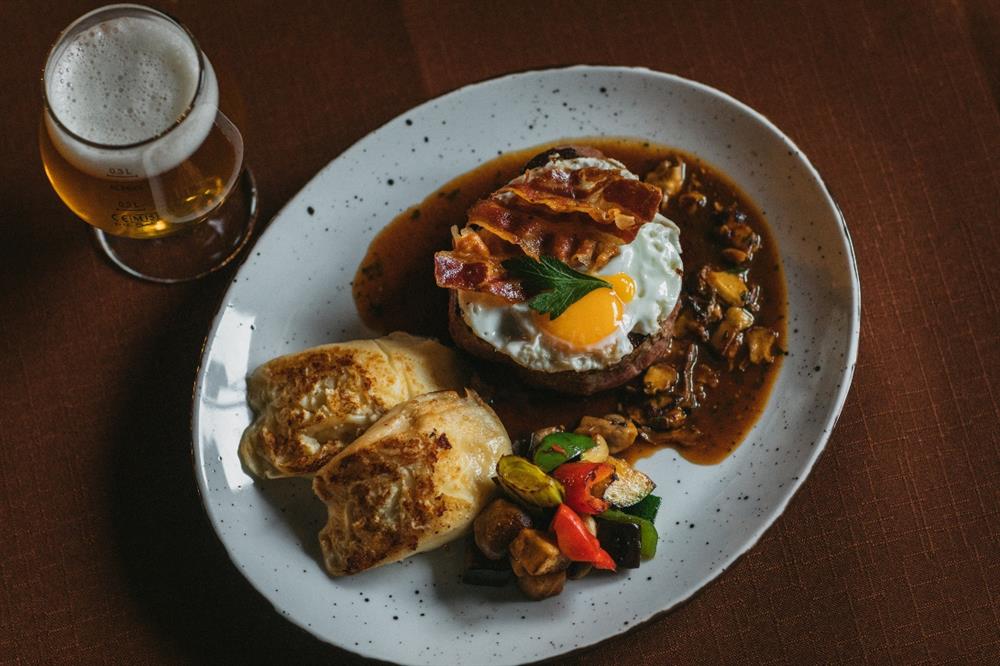 4
Duration
2:00 PM - 3:00 PM
Visit the planetarium
Visiting the planetarium is a unique experience for all generations. In a 40-minute journey, we will take you through our Solar System. You observe various objects of our Solar System. Get to know our Galaxy in more detail where we are. You get to know the seasons and the movement of our Earth within the Solar System. You watch the sun rise and see if it really rises in the east every morning. Experience the night sky with the most recognizable constellations of our sky, where Greek heroes from famous Greek mythology hide. From our night sky and exploring the Solar System, we can take you all the way to the end of the vast universe, where you experience the full dimension of the universe and discover distant galaxies and nebulae where new stars are born. A look into space is a look into the past and you can experience all this in the Odyssey Planetarium in Podčetrtek. Experience the universe!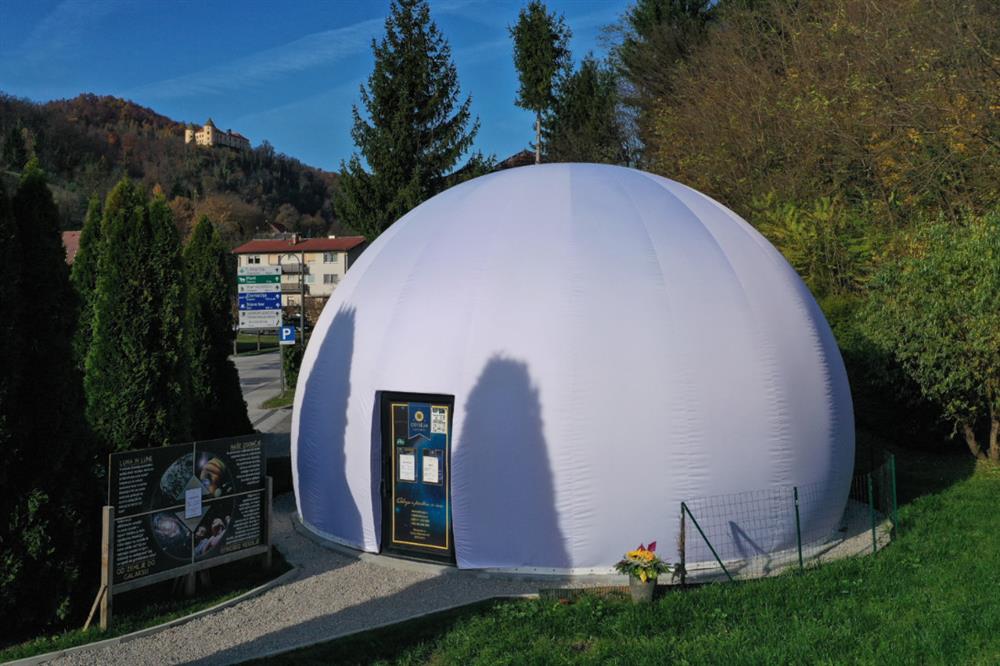 5
Duration
3:30 PM - 5:00 PM
VISIT TO THE MEDIEVAL PODSREDA CASTLE
You will be welcomed by a local tourist guide, who will guide your through 'the most castle-like of Slovenian castles', where you will visit a few permanent and temporary exhibitions, as well as the wedding ceremony hall, to name but a few sights. Podsreda Castle is one of the rare Romanesque-era cultural monuments that rose from a dilapidated state to its new role of enriching local cultural life.