Kozje DISCOVER KOZJANSKO
PODSREDA CASTLE – MRAMOR TOURIST FARM
Duration
10:30 AM - 2:00 PM
At Podsreda Castle, you will learn why it is dubbed 'the most castle-like' of all castles, sneak a peek into the castle jail, kitchen and cellar, and admire the splendid renaissance hall. At the Mramor tourist farm, you will be impressed by their home cooked fare, fine wines produced by the family, as well as the wonderful view from the renovated hayrack.
1
Duration
10:30 AM - 11:30 AM
VISIT TO THE MEDIEVAL PODSREDA CASTLE
You will be welcomed by a local tourist guide, who will guide your through 'the most castle-like of Slovenian castles', where you will visit a few permanent and temporary exhibitions, as well as the wedding ceremony hall, to name but a few sights. Podsreda Castle is one of the rare Romanesque-era cultural monuments that rose from a dilapidated state to its new role of enriching local cultural life.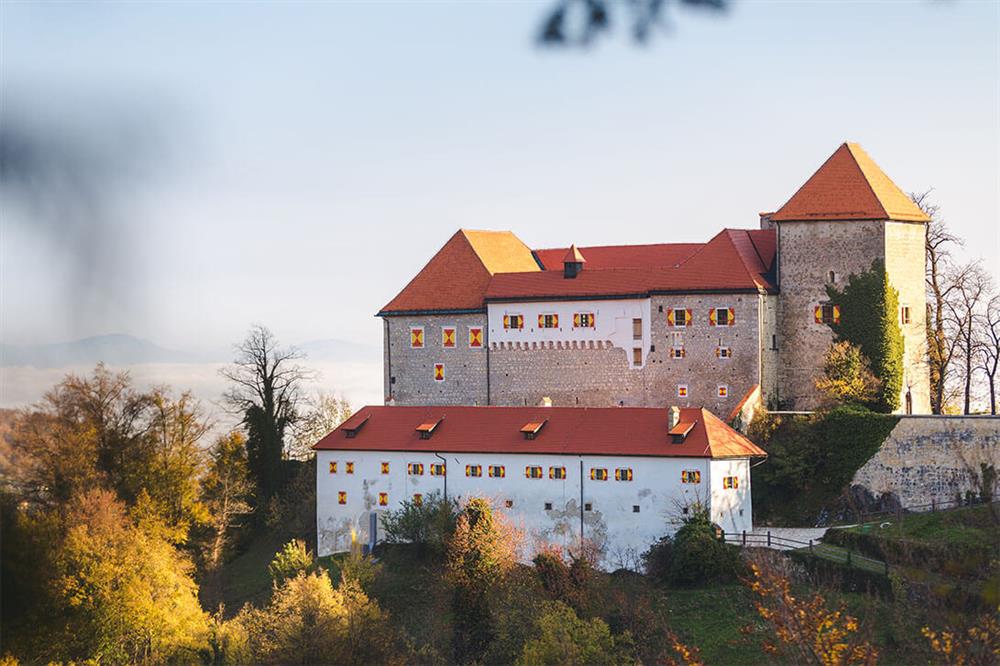 2
Duration
12:00 PM - 2:00 PM
VISIT TO THE MRAMOR TOURIST FARM AND LUNCH
The vineyards of the Mramor family and their Gruska wine tavern, nestled in the heart of the Kozjansko Regional Park, are surrounded by wonderful nature. The wine tavern where they will provide a warm welcome and, needless to say, excellent food and beverages, is named after Gruska jama, which is located a mere 200 m from the tavern. The flavours of good old fare will delight you. The hosts say that they always put genuine delicacies from Kozjansko on their table as local top quality food is their credo. Also standing next to Mramor tourist farm is a renovated 'toplar' hayrack that you may climb to enjoy the wonderful views over the surrounding vineyards.