KOZJE KOZMUS BEEKEPING FARM
A sweet experience in the company of honeybees.

The special importance of bees for the farm is confirmed at any given moment. You will be welcomed by Dr Peter Kozmus, Vice-President of the International Federation of Beekeeper's Associations, whose profession it is to protect the Carniolan grey honeybee, and immediately grow to respect and love these very important tiny creatures, an endangered species subject to increasing threats. You will also learn why bees develop so well here in Kozjansko and why honey produced here is different, as well as how the 20th of May has become the International Bee Day thanks to an initiative from Slovenian beekeepers.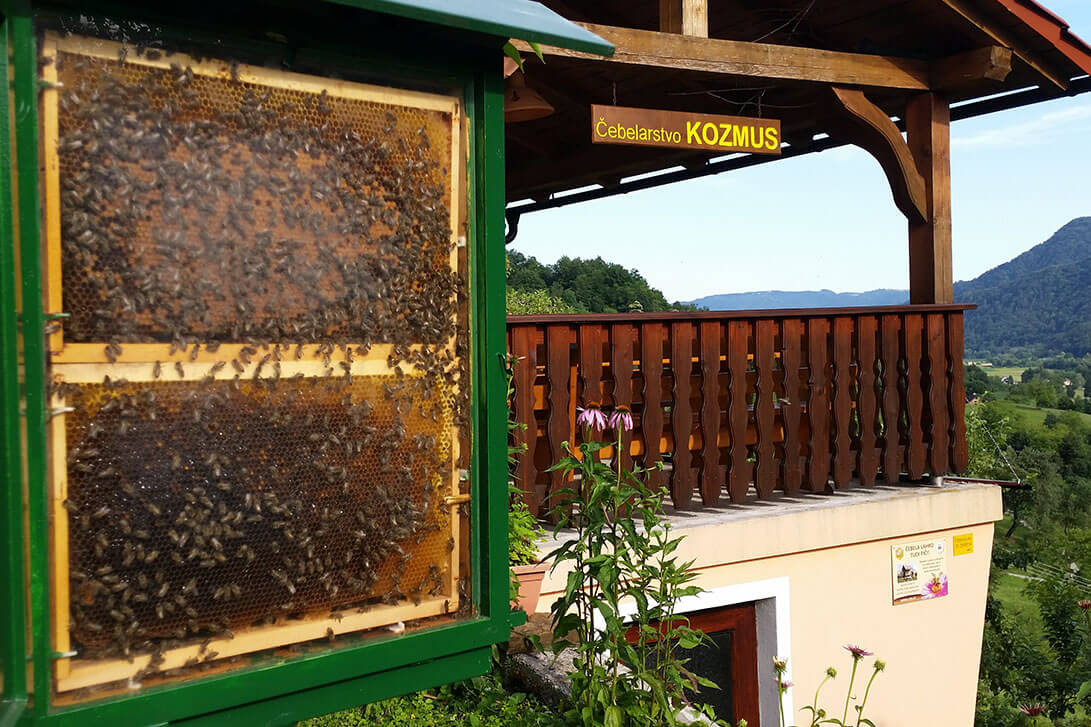 Taste honey and you will feel its beneficial effects
During your visit to the beehive, you will peek into the wonderful and mysterious world of apiculture, where in perfect harmony between man and nature honey is produced. You will see the hotel for solitary bees and the herbal garden of honey-yielding plants, which the farm also picks to make infusions. Locals especially love drinking St. Emma's herbal tea, as St. Emma, Slovenia's only saint, was born nowhere else but at Pilštajn. To conclude your visit, you will sample various types of honey in combination with spelt bread and learn about their beneficial effects.