PODČETRTEK OLIMJE MONASTERY OF FRIARS MINOR CONVENTUAL
From a fine manor to a well-known monastery
In the foothills of Mount Rudnica, in the small village of Olimje lies the famous Olimje Friars Minor Conventual Monastery. This former splendid castle, once owned by the Counts of Attems is now a monastery, home to Franciscan Friars Minor Conventual. You will also visit the magnificent Church of the Assumption, one of our country's most beautiful baroque buildings, adjacent to the monastery. Hidden in the monastery is a priceless work of art – the old monastic pharmacy adorned by frescoes, legacy of the Pauline monks who lived in the Olimje monastery for 120 years (1663-1783).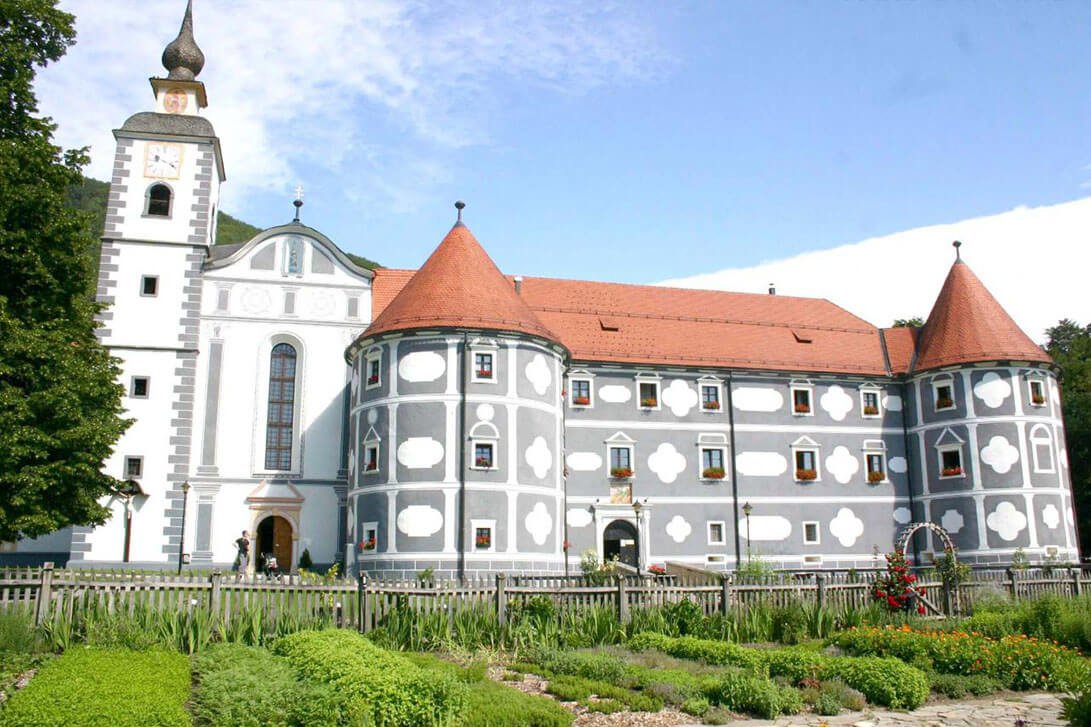 Carefully tended grounds and herbal garden
Today, the Friars Minor run the parish of Olimje. They have set up a herbal pharmacy, apiary and herbal garden in the former gardens of the manor. They tend to cultivate those plant species that are endangered in nature. In their ambition to have the visitors to Olimje learn about the usefulness of medicinal plants and their use and, first and foremost, to learn how to grow them in their own backyards, the friars set up a botanical garden with over 200 specimens of medicinal plants. Next to each plant there is a small label detailing its name in Slovene in Latin, its medicinal use and the conditions it is supposed to fight.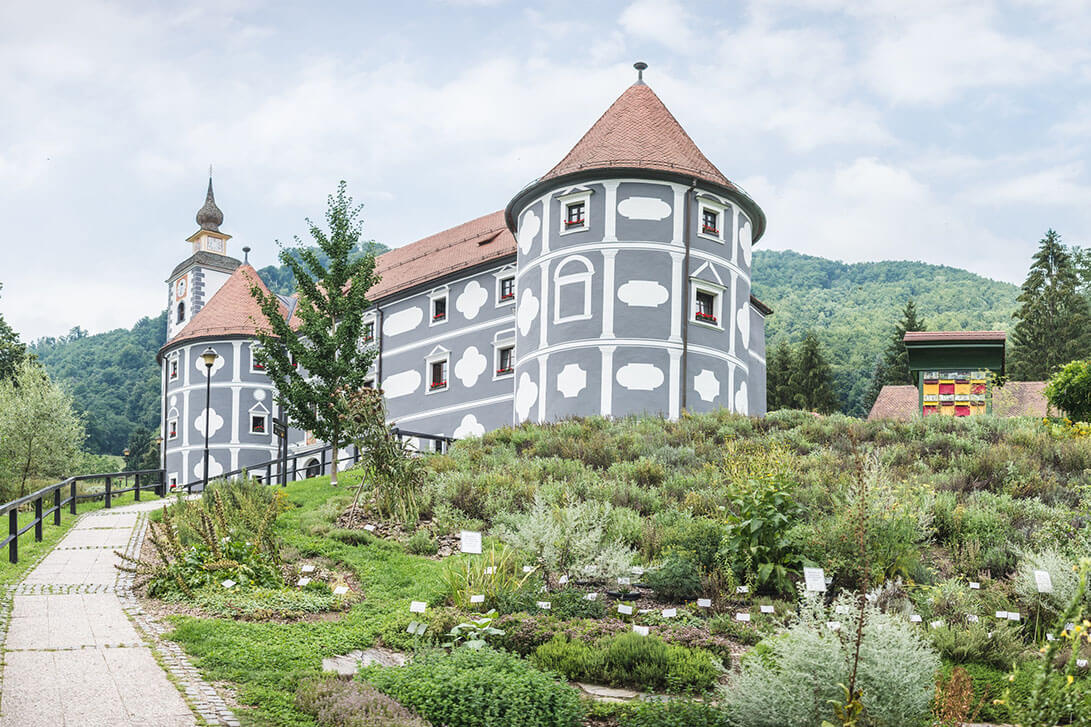 Marvellous wedding hall
This relatively small hall located on the second floor of the southern tower of the monastery was once 'bishop's room'. The local clergy used in predominantly for visiting dignitaries. One famous guest was Blessed Anton Martin Slomšek, when he was visiting his great benefactor vicar Prašnikar. The room thus bore his name. It is laid out in a way that enables it to host events of smaller scale such as performances by young musicians or civil weddings. It can accommodate up to 50 people.