KOZJE KUKOVIČIČ MILL
Spend your day in a different manner. Surrounded by nature, in the serenity and murmuring of the water and the active mill that will take you back to the times of your grandmothers.
Visit Kukovičičev mlin, one of only a few working water mills in Slovenia, which successfully combines family traditions with modern milling techniques. The organic Kukovičič farm offers guided visits for groups, schools, families and associations, they organise organic workshops and tastings of homemade produce. They farm and make produce in environmentally friendly ways and have been awarded the organic certificate. On request and based on preliminary reservation, you can see the old mill in action as it is powered by water, and listen to the master miller's story presenting you the path from the grain to bread.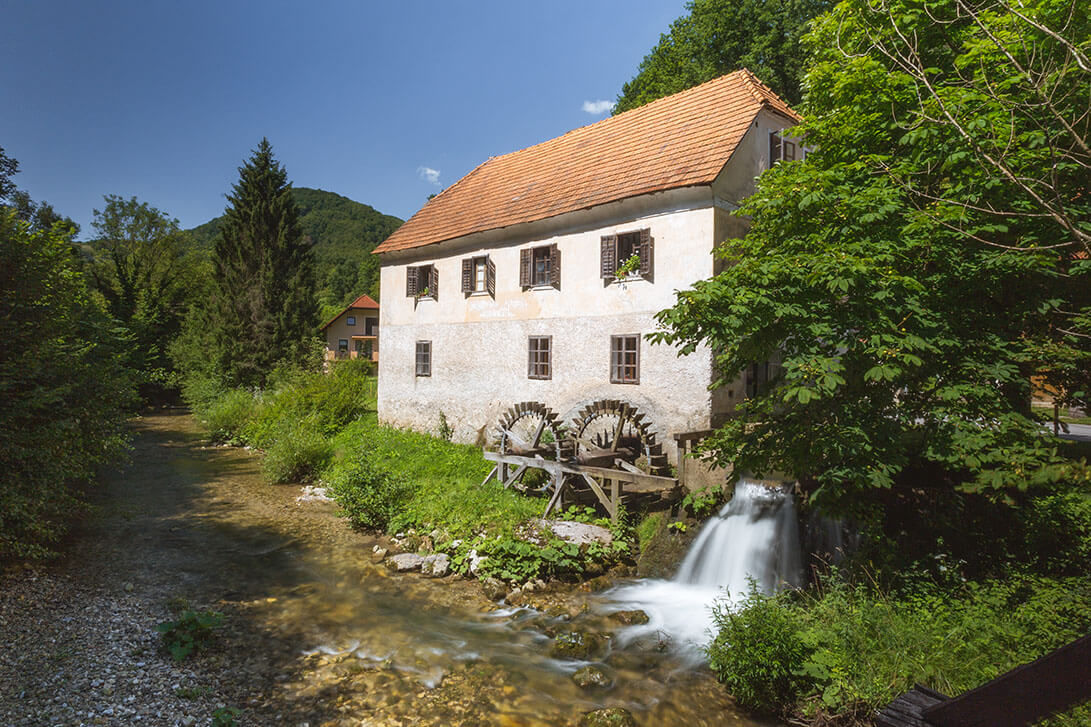 Produced in a nature-friendly way
If you enjoy homemade foods prepared with love, you've come to the right address, as the farm is synonymous with harmony between man, plants and animals. They offer the following delicacies: breads and pastries, grains, several types of flour and pasta (also without eggs), biscuits (wholegrain: spelt, maize and buckwheat – also gluten free), juices and cordials (aronia berry, apple, pear, elderflower, mint), preserved vegetables in jars (gherkins, bell peppers, beans, beetroot), spreads (bear garlic, basil, 'ajvar' roast pepper and aubergine chutney, etc.), teas and herbs, as well as fresh fruit and vegetables.