PODČETRTEK THE WITCH'S HUT
Fairy tale world for children big and small
A kilometre from Olimje monastery, hidden in the woods is the Fairy tale and fantasy land, where visitors young and old will be able to enter the world of fairy tales and be reintroduced to Kekec, Bedanc, Krjavelj, Snow White, Little Red Riding Hood and other characters. During your walk in the forest, you will delight in the chirping of the birds. You may even run into a squirrel or other forest animals. A perfect opportunity to relax and return to reality full of optimism.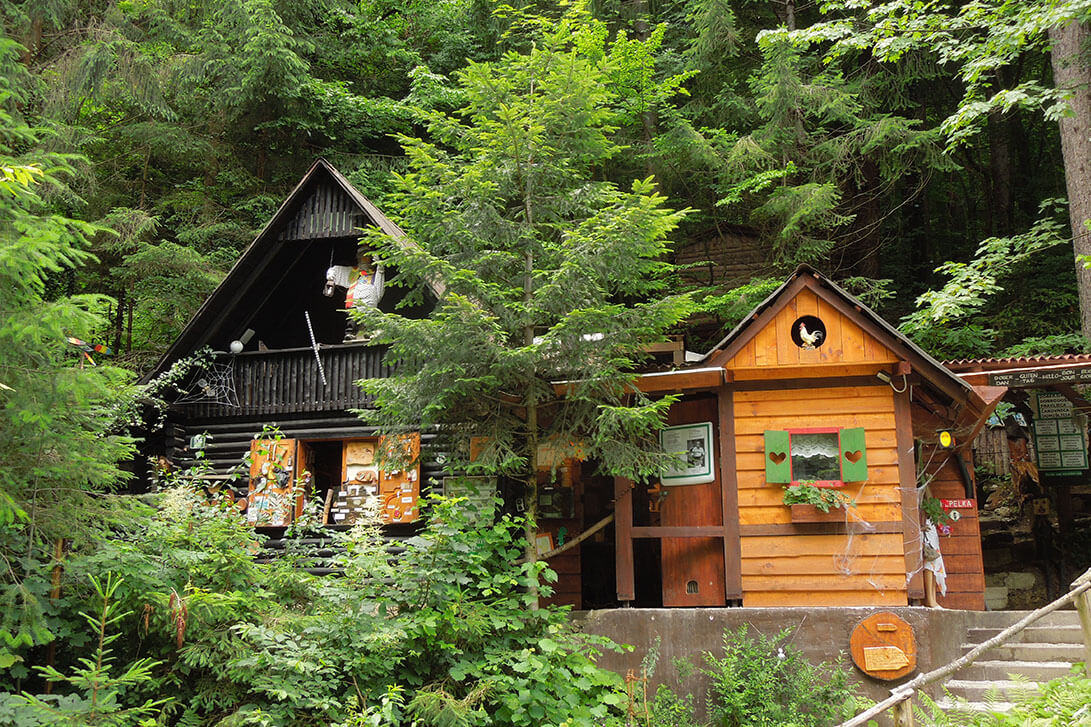 Everyday life in the days of yore
The log cabin that can be seen from the road is home to the museum dubbed 'The life grandma and grandpa knew'. Everyday life a hundred years ago at the foothills of Olimska gora will be presented by the members of the Korenčkovi ('Carrot') family. The family consisted of 15 members and everyone worked really hard. Children would iron, grind barley for coffee or maize for polenta. The grandma worked the spindle while the grandpa played the accordion. The youngest one slept in the cradle, while the girl who attended her first year of school practiced writing on a small blackboard. The other family members are found outside the cabin, the men preparing the haystack, the firewood for the winter, making schnapps and cut grass, while the women washed the nappies in the creek, carried the water and gathered brushwood.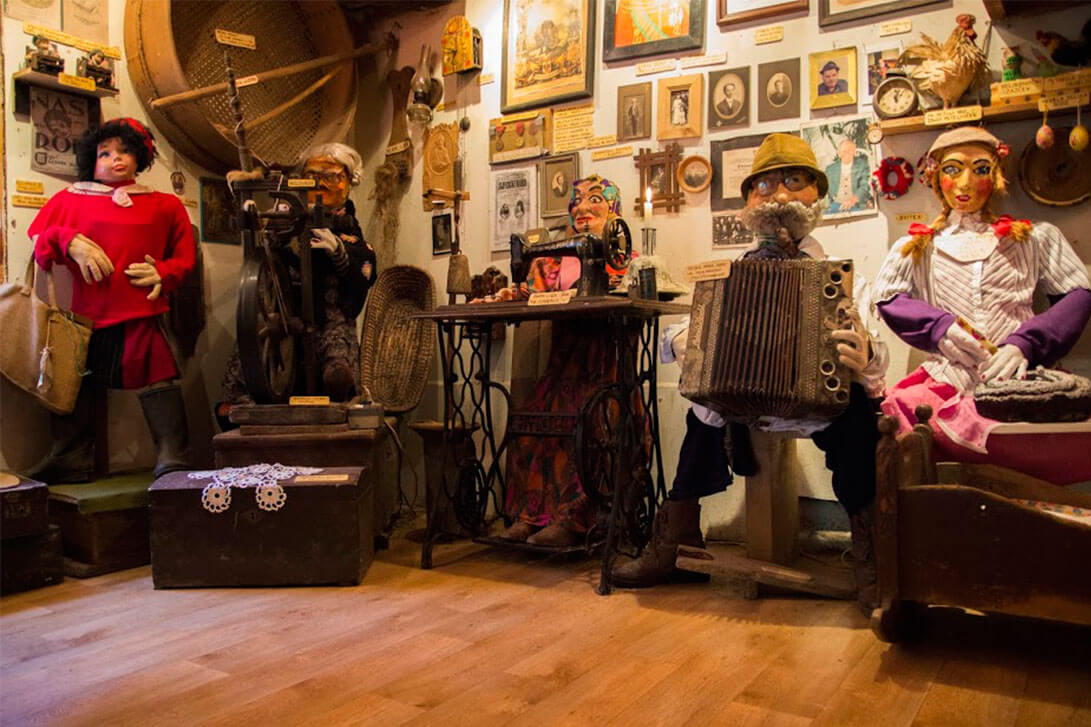 A special collection of souvenirs from around the world
Those of you who love travelling will enjoy the collection of original souvenirs from travels around the globe, the collection of stones and dolls wearing national costumes of various countries. The gallery presents souvenirs from various trips: a kurent, stork, the Eiffel tower, Statue of Liberty, etc., while the stones are from Mount Triglav, the Niagara falls, the Great Wall of China, Lillehammer, a piece of the Great Pyramid of Giza, etc.