PODČETRTEK JELENOV GREBEN
Genuine home fare accompanied by premium wines
Only a few dozen metres above Olimje monastery you will find Jelenov greben, where the Ježovnik family and their staff never fail to impress and surprise their guests. Among their many activities, their culinary offer is by all means a very recognisable feature. In their restaurant decorated in a very rustic style, the attentive staff will offer genuine food of the Sotla valley and Kozjansko region, venison and mushroom specialties, while the wine list proudly offers a selection of fine wines from all over Slovenia. They make their own bread, so the inviting aroma of freshly baked loaves gives the restaurant a special whiff of homeliness.

Feeding the deer, an unforgettable experience
A unique feature of the foothills of Olimska gora, the location of the Jelenov greben ('deer ridge') homestead, is a heard of some 100 deer and moufflons, who roam around freely. You may feed them corn and see them from up close. It is certainly not possible to be in such genuine contact with the animals ever day, therefore everyone, especially children, will cherish the lasting memory of the experience.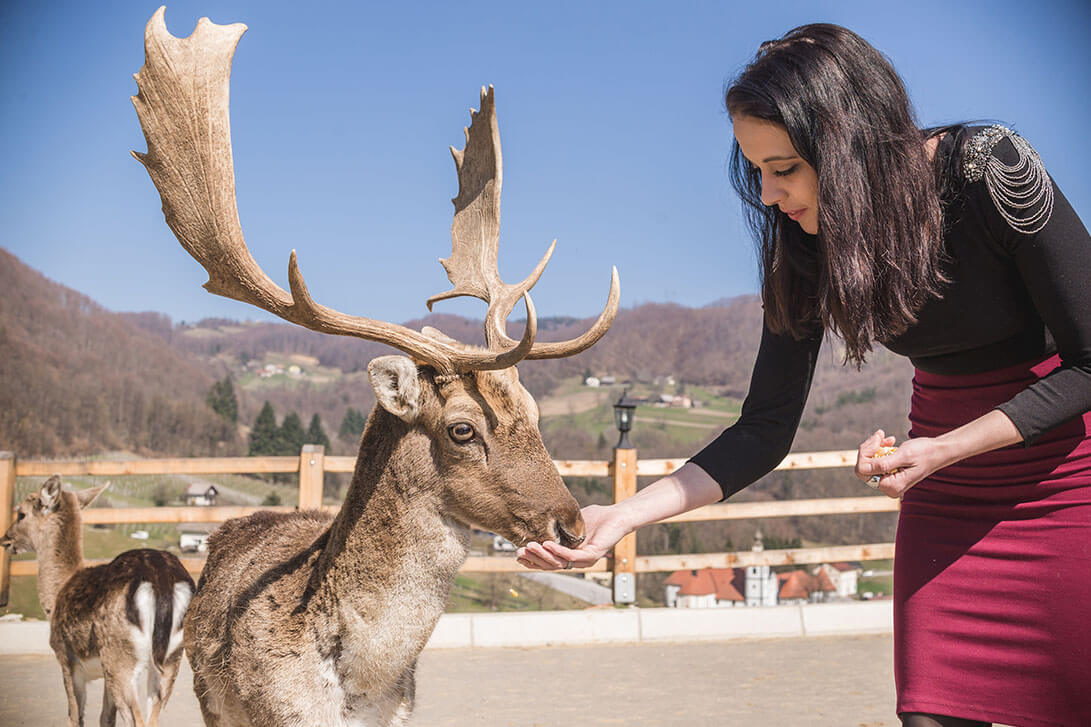 Gaze into outer space
A special attraction found at Jelenov greben is a huge dome, the Planetarij Odiseja ('Odyssey Planetarium') or a 360° spherical cinema where you may see a projection of a journey into outer space. An exciting adventure that will leave you breathless. So embark on a special journey across the starry skies. You will get to know the most beautiful Greek myths and heroes and the constellations of our sky. You will explore the planets and the stars and travel past nebulae and galaxies to the very end of visible cosmos.