KOZJE PILŠTANJ AND ITS SURROUNDINGS
Pilštanj market square with its pillory
Pilštanj is a medieval market town in the heart of Kozjansko and one of the oldest settlements in southern Styria. Today, it has the status of settlement cultural monument in the protected area of Kozjanski park. the first mention of the market dates back to 1404, and in 1432, it was granted market town rights and thus the right to hold its first fair on the day of the parish saint, Saint Michael. The sights of Pilštajn include the parish church, market houses with rich portals, the pillory, shepherds' common, famous Pilštajn cornel, the pagan woman, old school and Emma's grove. This will be complemented by interesting legends of the past and stories of the present day.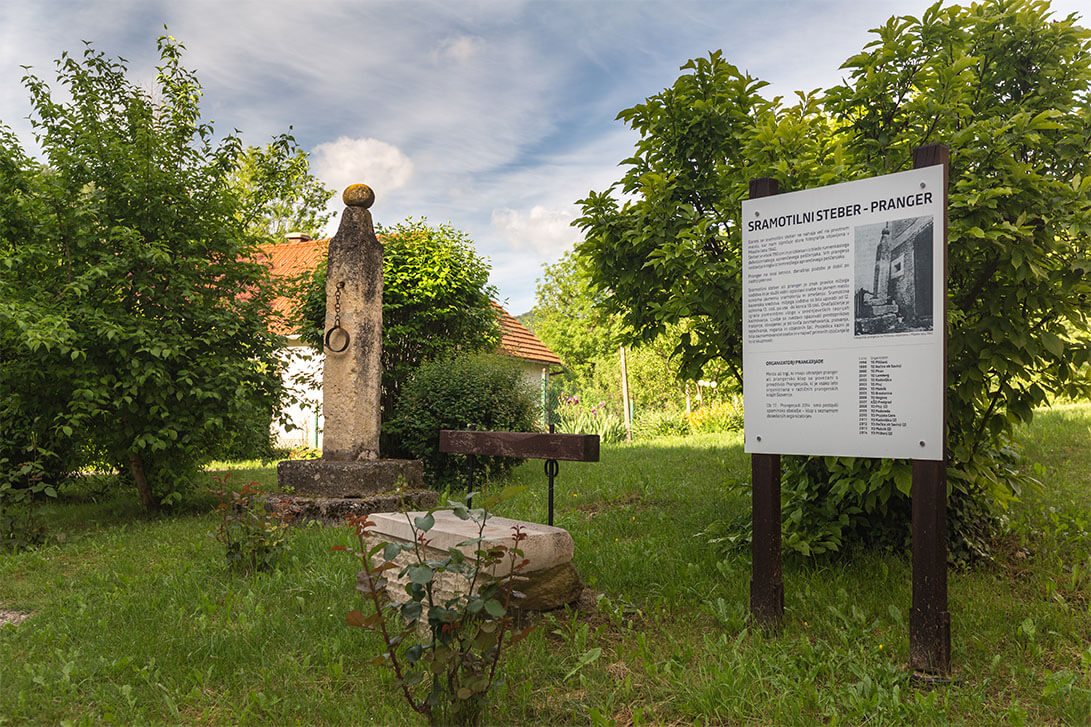 Between two peaks, between two castles
Pilštanj market was formed between two peaks – on one of them stood Pilštanj (Peilenstein) Castle, first mentioned in 963. On the second hill stood Drenski (Hartenstein, 'cornel') Castle. Both are now in ruins. During the period of Turkish raids, Pilštanj was a communication post where bonfires were lit to warn others of the danger. Legends about Pilšanj Castle abound among locals, most of them connected to Saint Emma, Slovenia's first missionary and saint.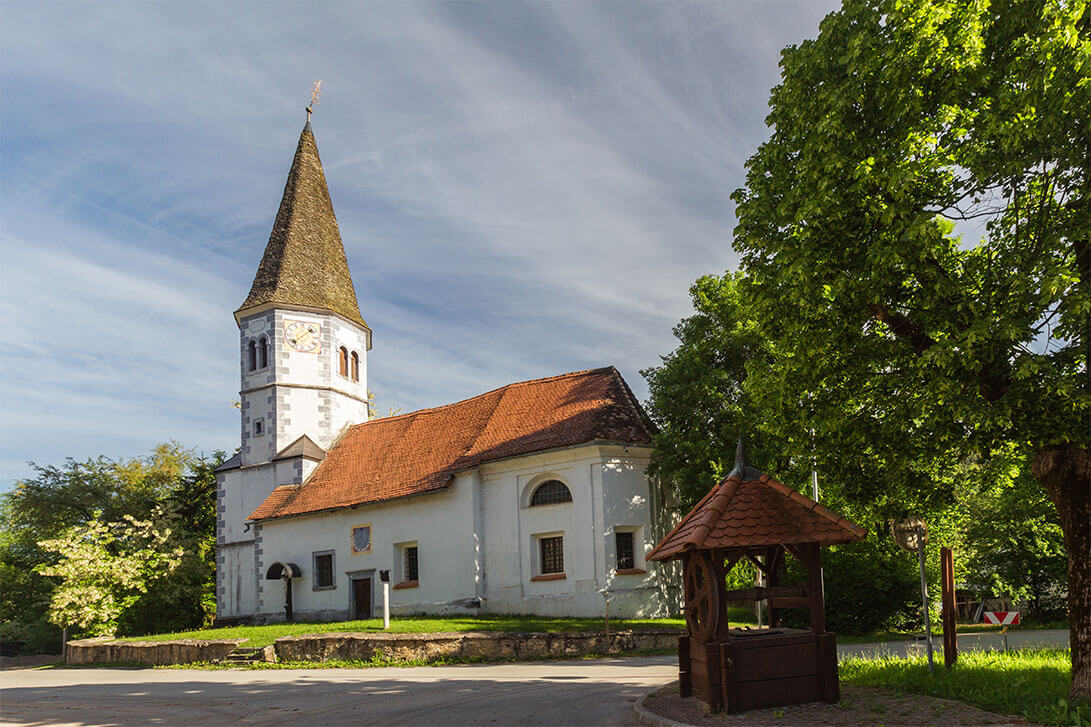 Saint Emma's birthplace
According to folk traditions, Saint Emma was born at Pilštanj in the 10th Centrury A.D. After the tragic death of both her sons and her husband, she bequeathed her possessions to the monastery of Krka (Gurk) in Carinthia, which later passed into the hands of the eponymous bishopric. Emma's subjects saw her as a kind countess, who was concerned about her people's welfare. In 1938, she was proclaimed a saint – to this day the only saint born in Slovenia.
At Pištanj, the so-called Emma's grove is dedicated to the saint. It welcomes cultural events in the shade of the trees. Also running through Pilštanj is Emma's pilgrimage route that connects places in Slovenia and Austria.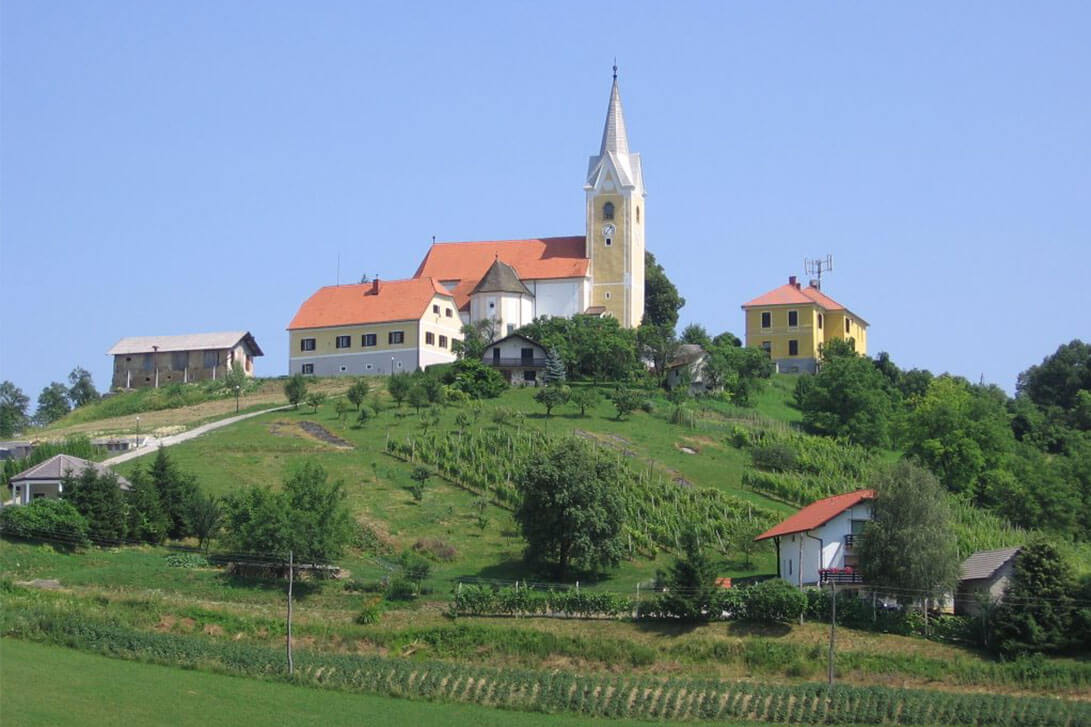 Yellow cornel
A special feature of the people of Pilštanj, who also call themselves Cornel-folk, is making jams and liqueurs out of cornel berries. Cornel boasts extremely solid wood, while its leaves are used to make a healthy infusion. Due to its yellow blooms in the early spring, it stands out in nature, so it cannot go missing in local Palm Sunday bundle. The Pilštanj anthem also sings praise to it: Čez Pilštanj voda teče, drnule peremo... (Water's flowing past Pilštanj, we're washing cornel berries…')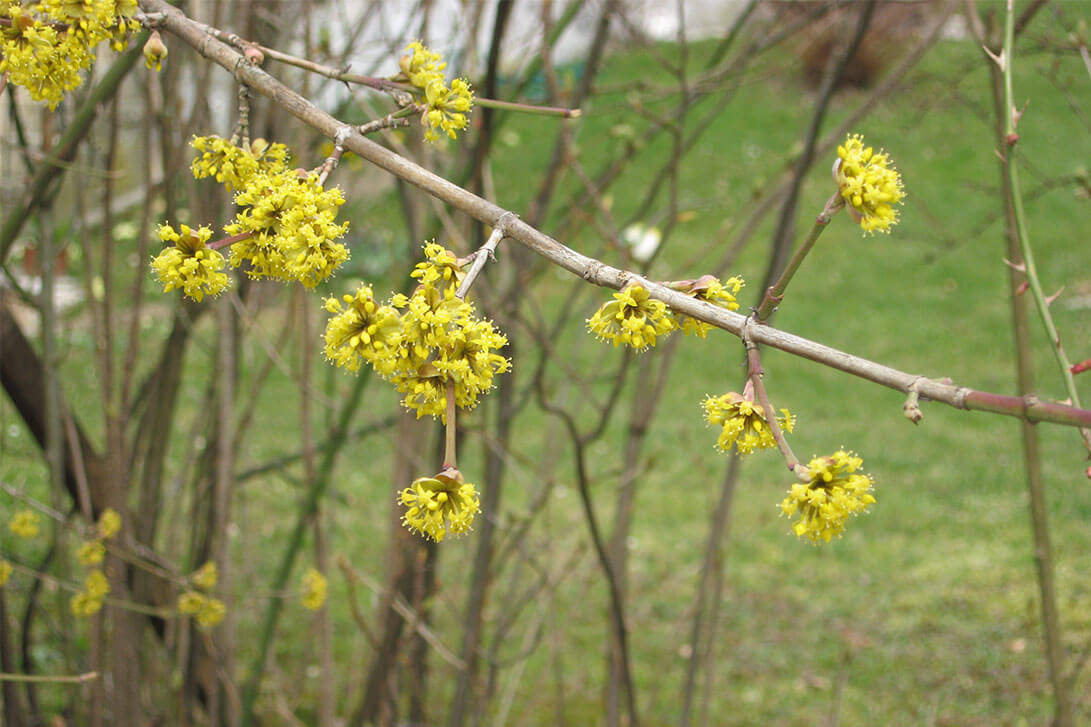 Kukovičič mill
Visit Kukovičičev mlin, one of only a few working water mills in Slovenia, which successfully combines family traditions with modern milling techniques. The organic Kukovičič farm offers guided visits for groups, schools, families and associations, they organise organic workshops and tastings of homemade produce. They farm and make produce in environmentally friendly ways and have been awarded the organic certificate.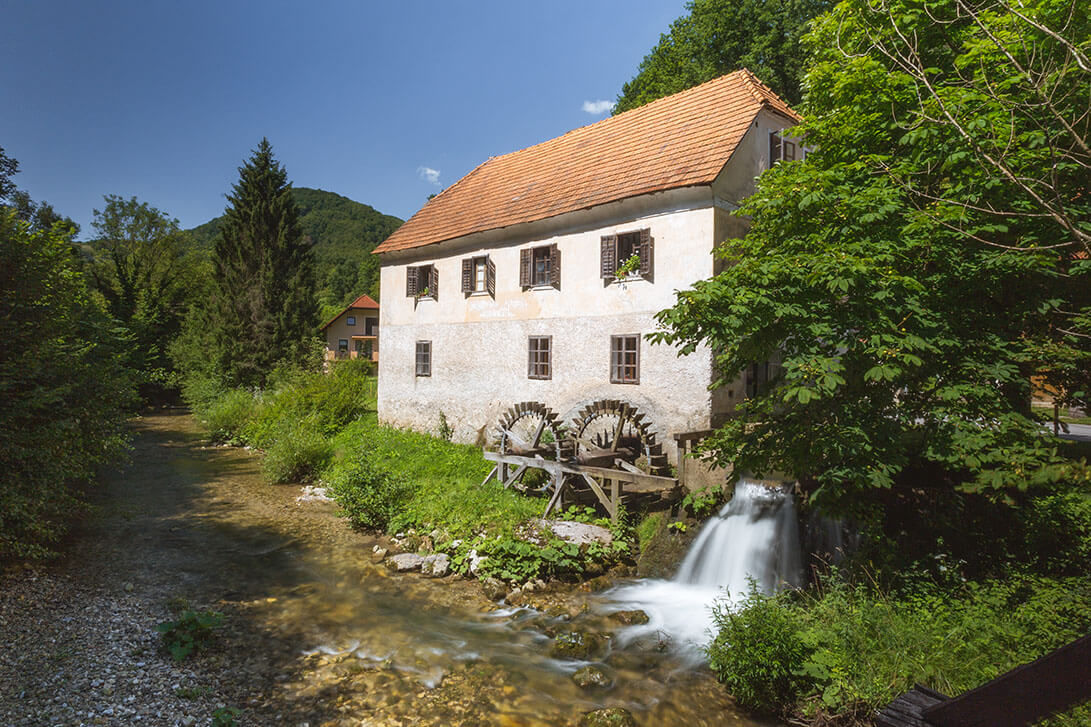 Sweet adventure in the company of honeybees
The special importance of bees for the Kozmus farm is confirmed at any given moment. You will be welcomed by Dr Peter Kozmus, Vice-President of the International Federation of Beekeeper's Associations, whose profession it is to protect the Carniolan grey honeybee, and immediately grow to respect and love these very important tiny creatures, an endangered species subject to increasing threats. You will also learn why bees develop so well here in Kozjansko and why honey produced here is different, as well as how the 20th of May has become the International Bee Day thanks to an initiative from Slovenian beekeepers.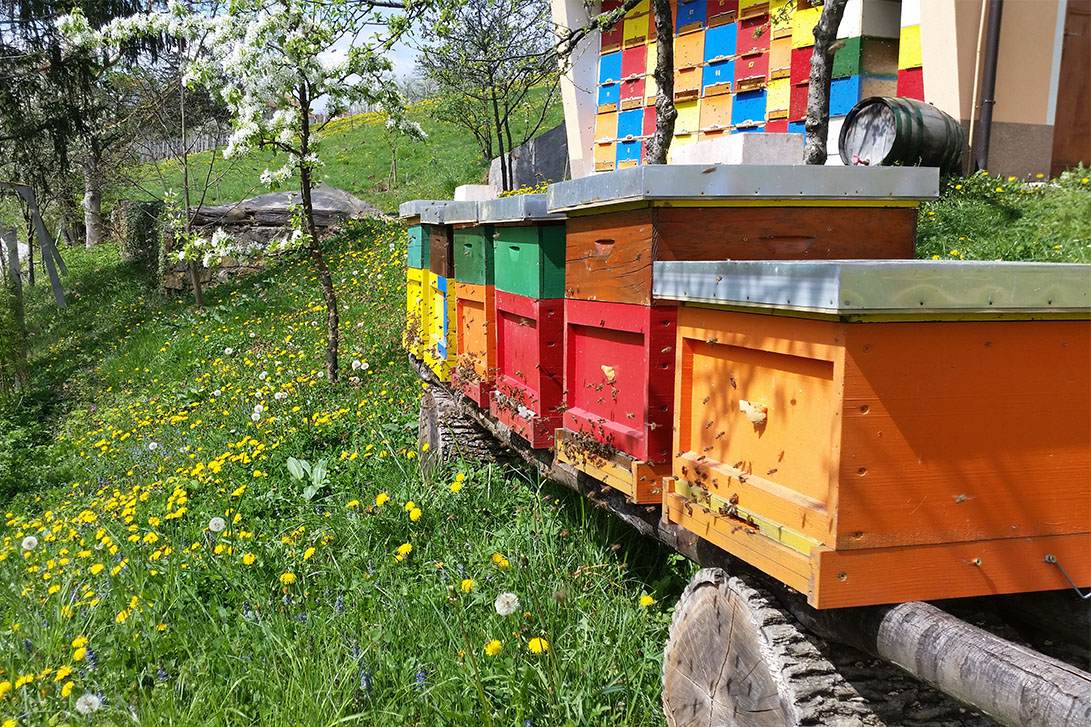 The Pagan woman at Pilštanj

The 'Pagan woman' (Ajdovska žena) at Pilštanj is a solitary standing natural rock that has been exciting popular fancy from times immemorial. It is protected as a natural monument. On the steep wooded slope above the left bank of the Bistrica below the settlement of Pilštanj, several solitary rocks have been created in grainy dolomite through erosion of softer rock. The most picturesque is the Pagan woman. She stands at 12 m tall (7 m on the gentler slope side) and up to 2 m wide. It is reminiscent of a woman with a child on her lap, even though the portion of rock that represented the child has since crumbled off. There are several versions of the legend of its creation, one of them saying that she was turned into stone for cursing the Sun.