OBSOTELJE IN KOZJANSKO DALEČ STRAN PO ZELENI PAKET
OGLED MINORITSKEGA SAMOSTANA OLIMJE – KOSILO NA JELENOVEM GREBENU - OGLED IN DEGUSTACIJA HIŠE VIN EMINO – KOPANJE V TERMALIJI RELAX (3H) – VEČERJA V RESTAVRACIJI AMON
Duration
12:00 PM - 8:30 PM
Vabljeni DALEČ STRAN »PO ZELENO«, kjer vas bodo očarali neokrnjena narava, ekološka ponudba, vrhunska vina, kulinarični presežki in nepozabno razvajanje v Wellnessu Termalija. Je v enem dnevu sploh mogoče doživeti še več?
1
Duration
12:00 PM - 1:00 PM
Ogled samostana Olimje in degustacija Patrovih kapljic
V majhni vasici Olimje leži v zavetju gore Rudnice prepoznaven Minoritski samostan Olimje. Nekoč prelep dvorec, nekdaj last grofov Attems, je danes samostan, kjer prebivajo manjši bratje sv. Frančiška - minoriti. Ogledali si boste tudi veličastno cerkev Marijinega Vnebovzetja, eno najlepših baročnih umetnin v naši domovini, ki stoji poleg samostana. V zavetju samostana se skriva tudi neprecenljiva umetnina - stara samostanska lekarna s freskami. Predstavili vam bodo tudi vrt z več kot 200 primerki zdravilnih zelišč in prodajalno z zeliščnimi pripravki, kjer boste spoznali njihove zdravilne čaje in degustirali Patrove kapljice.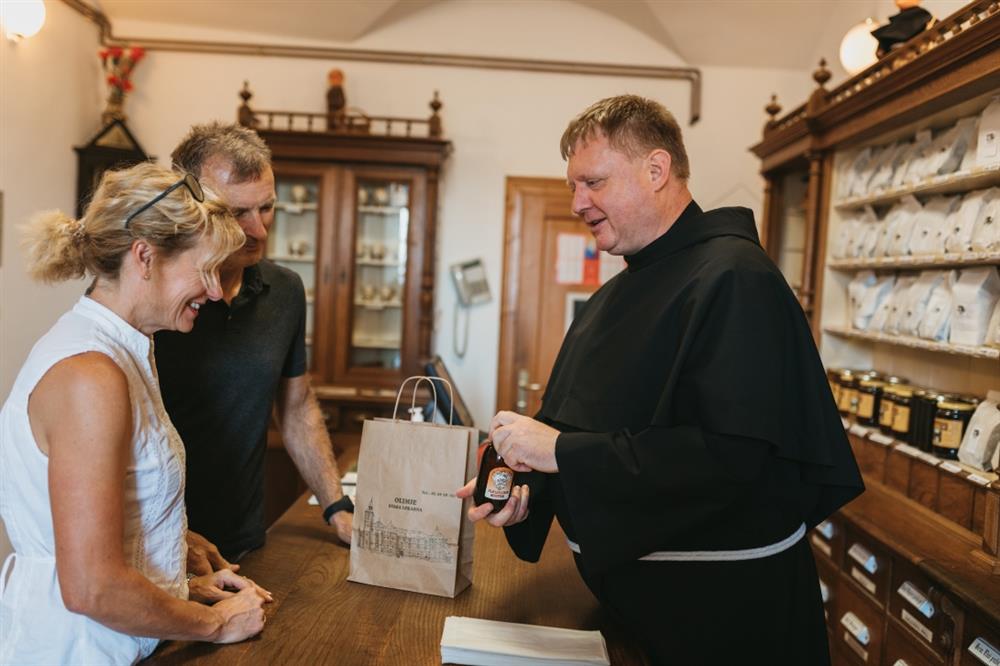 2
Duration
1:00 PM - 2:30 PM
Kosilo na Jelenovem grebenu
Na domačiji Jelenov greben ne manjka vznemirljivih doživetij na vsakem koraku, toda hranjenje jelenov je verjetno tista posebnost, ki je drugje ne morete doživeti in vam bo za vedno ostala v spominu. Za posebno kulinarično doživetje pa bodo poskrbeli z okusnim domačim kosilom.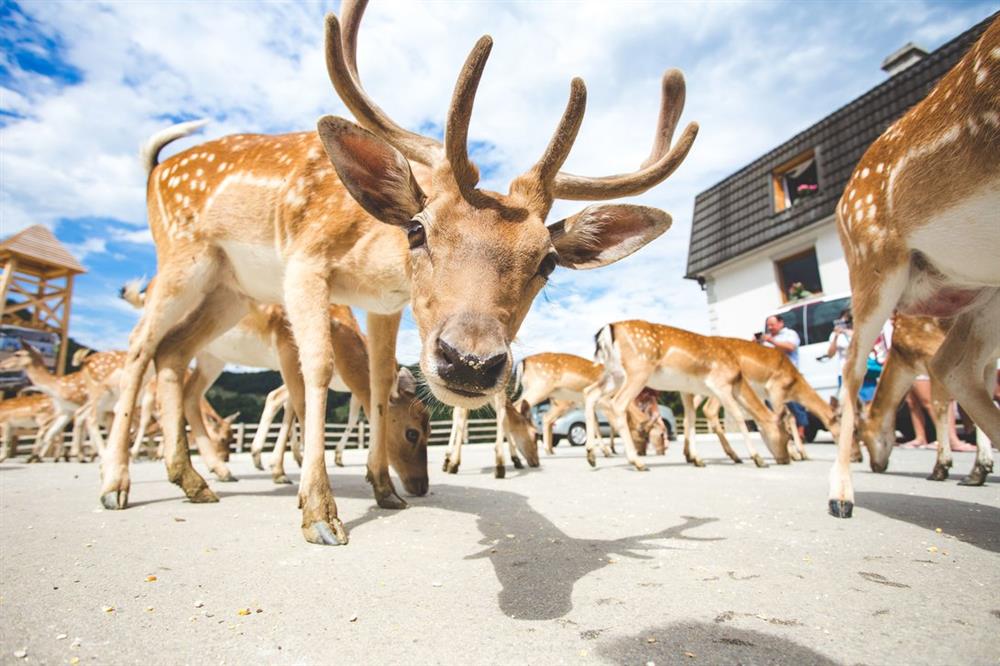 3
Duration
2:30 PM - 4:00 PM
Ogled Hiše vin Emino
Štajerski vinorodni okoliš se ne more pohvaliti z visokimi gorami in morjem, premore pa iskrive in vesele ljudi, ki nosijo vinsko tradicijo v srcu, vso težo in lepoto tega poklica pa v nasmehu. Vinsko dediščino so nam zaupali naši predniki. Zato jo skrbno spoštujem, cenimo in nadaljujemo. Obsotelje s Kozjanskim je znano po dobroti in pridnosti svojih prebivalcev. Srce in temelj pokrajinske domačnosti je podeželje, ki z vso potrebno ljubeznijo in spoštovanjem do narave zagotavlja kakovost obsoteljskih in kozjanskih dobrot. Ob obsoteljskih in kozjanskih vinsko-turističnih cestah je združeno vse, kar premore naša z vinom rodna zemlja – gradove, muzeje, cerkvice, gostišča, turistične kmetije, termalne izvire, neokrnjeno naravo, obdelane površine in vinograde, ki dajejo pokrajini značilno podobo in njenim ljudem značaj. V Hiši vin Emino vam bodo razkazali vinsko klet in poizkusili boste 4 vzorce buteljčnih vin v spremljavi sirnega trisa z oljem grozdnih pečk.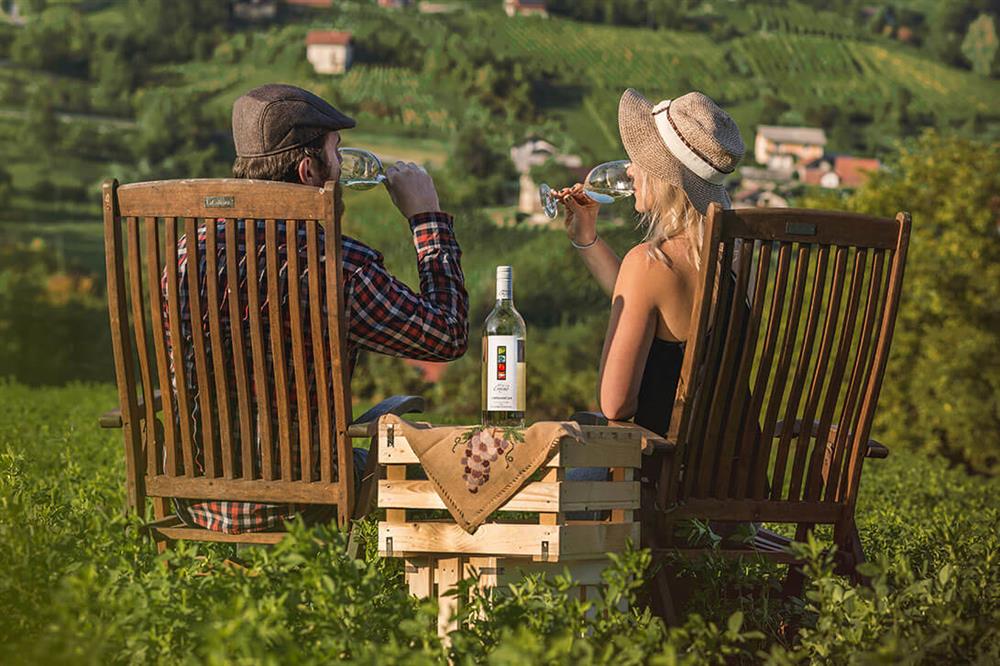 4
Duration
4:00 PM - 7:00 PM
BATHING AT THE TERME OLIMIA RESORT (3H)
Start off by relaxing and being pampered at Term Olimia thermal water resort, where depending on the weather, you will opt for the Termalia Wellness Centre or Aqualuna Thermal Park. You will surely enjoy the experience for memories that will last.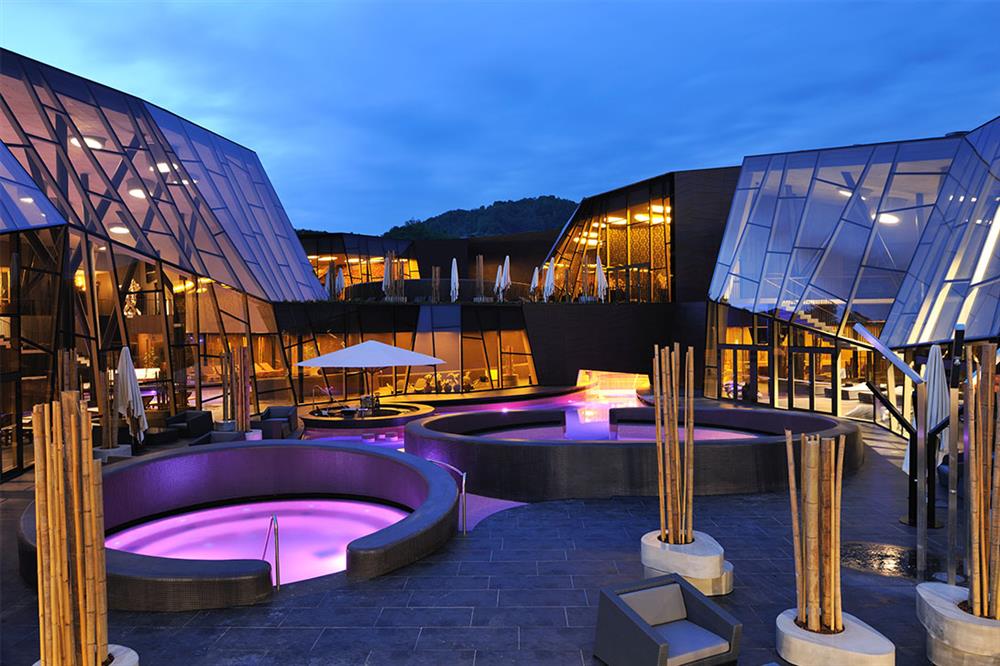 5
Duration
7:00 PM - 8:30 PM
Večerja v restavraciji Amon
Po razvajanju v wellnessu vam bo prijala odlična večerja v restavraciji Amon. Družina Amon želi gostom vedno ponuditi najboljše, naj gre za vino, hrano, športne aktivnosti ali nastanitev. Tu se boste umirili in se naužili narave. Za razvajanje vseh čutov bodo poskrbeli v restavraciji s pristno domačo večerjo, Amonova kmetija je namreč dobitnik certifikata za ekološko kmetovanje, zato kuharji dobivajo surovine kar z domačega vrta.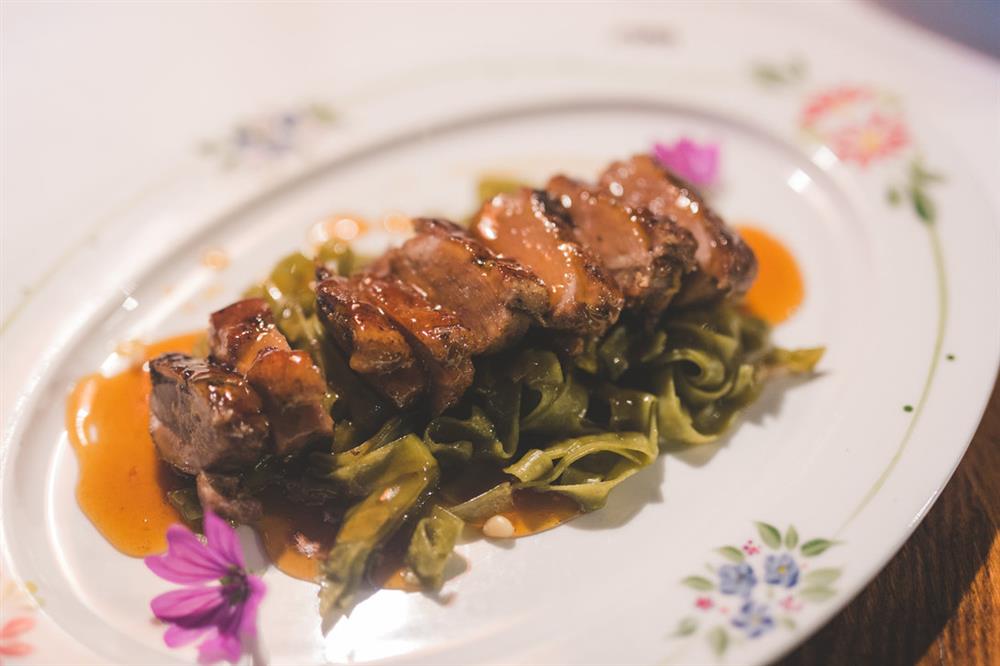 Kontakt