A fun day in Kozjansko for the entire family
Visit of the Podsreda Castle and exhibition for children – Feeding deers at Jelenov Greben (deer's ridge) with lunch – Visit of a chocolate shop and small gift for children – Visit of the Witch hut – Footgolf at the Amon Homestead
Duration
10:00 AM - 4:00 PM
Discover the heart of Kozjansko on a one-day trip that is suitable for the entire family. Apart from visiting the breathtaking castle, you will live the unforgettable experience of feeding deers, have a treat in a chocolate shop, visit a fairy tale land and play footgolf, a cross between golf and soccer. We are sure this will be an unforgettable experience.
1
Duration
10:00 AM - 11:30 AM
LOV NA ZAKLAD NA GRADU PODSREDA
Družinska dogodivščina, ki jo podarjate svoji ali »sosedovi« družini se bo pričela grajsko na gradu Podsreda, kjer boste nekje za kamnitimi zidovi mogočnih grajskih soban iskali pravi zaklad skupaj z grajskim vitezom. Če boste uspešno rešili vse uganke, vas bo tamkajšnje hvaležno kraljestvo seveda nagradilo! Zabava je zagotovljena.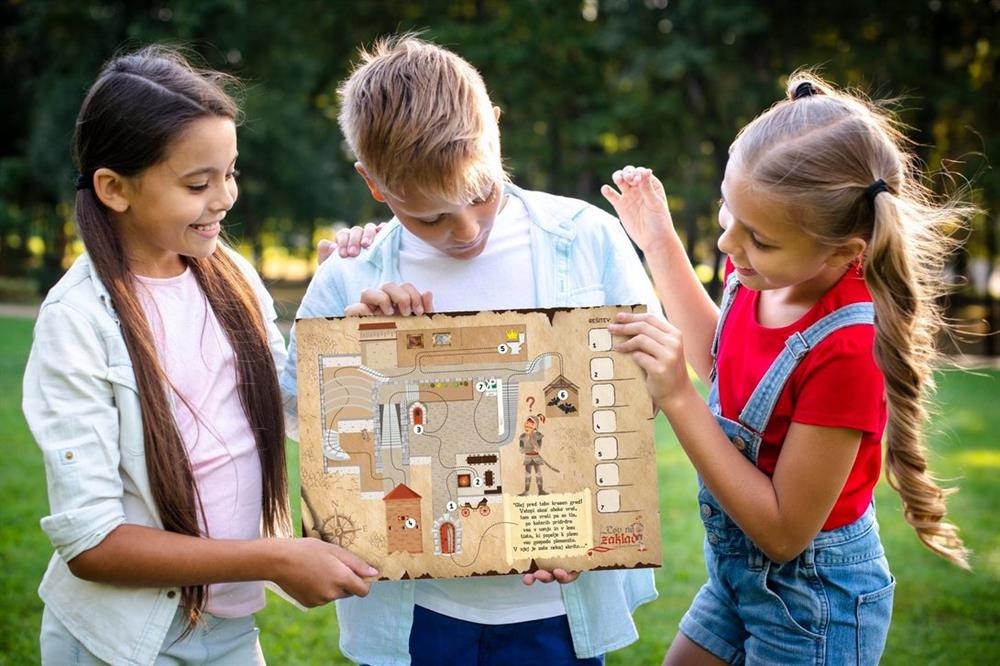 2
Duration
12:00 PM - 1:00 PM
KOSILO V KOZJANSKEM DVORU
Ker smo prepričani, da bo po lovu na zaklad že pasalo kaj dobrega pojesti, bo družina nadaljevala svoje doživetje iz Podsrede proti kraju Kozje, kjer se boste okrepili s kosilom v Kozjanskem dvoru. Dolga tradicija picerije na Kozjanskem, kjer pice, pripravljene iz krušne peči, razvajajo ljubitelje te slastne jedi, je v povsem novi preobleki. Ponujajo tudi različne vegeterijanske in veganske jedi.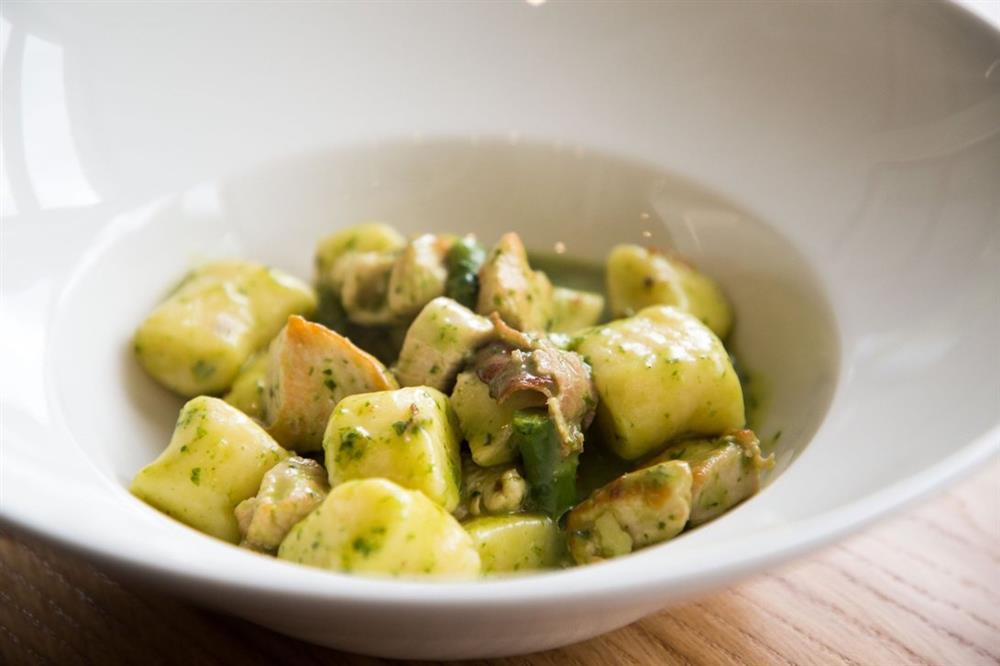 3
Duration
1:30 PM - 2:00 PM
OGLED ČOKOLADNICE + SLADKO DARILCE ZA OTROKE
Okrepčani junaki družine bodo/boste svoj izlet nadaljevali v Podčetrtek v čokoladnico Olimje. Njihova zgodovina sega celo v čas pred prvo svetovno vojno, ko so čokolado izdelovali njihovi pradedje, danes pa v čokoladnici ponujajo široko paleto ročno izdelanih čokoladnih figur, pralinejev, čokoladnih tablic in dražejev in raznovrstnih bombonjer. Vsej družini bo na voljo ogled izdelave čokolad z možnostjo nakupa čokoladnih mojstrovin, otroci bodo tudi obdarjeni s čokoladnim darilcem.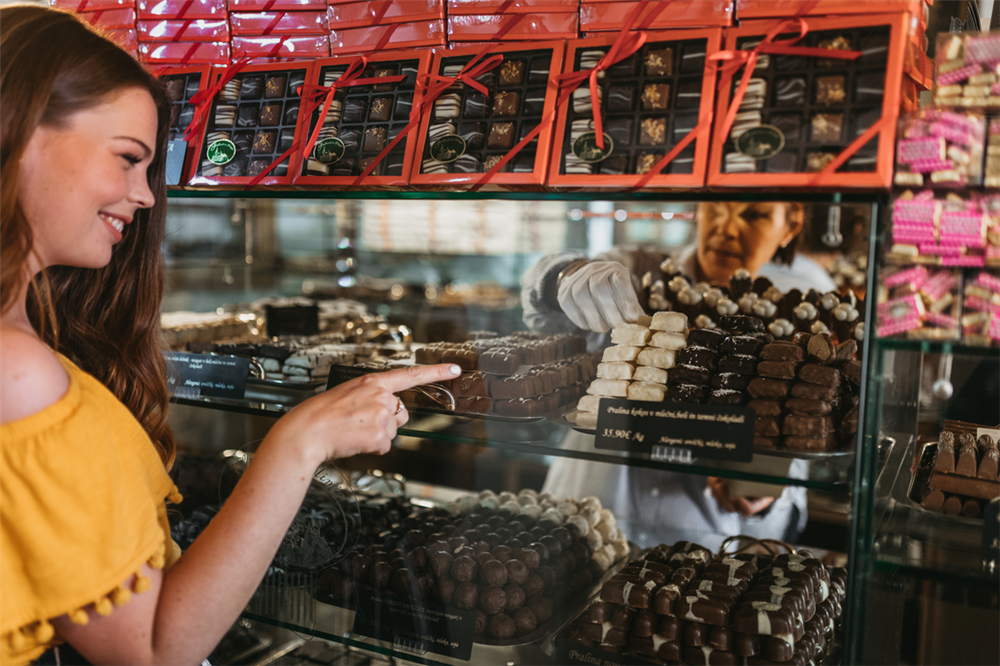 4
Duration
2:00 PM - 3:00 PM
OGLED KOČE PRI ČAROVNICI V DEŽELI PRAVLJIC IN DOMIŠLJIJE + DARILCE ZA OTROKE
Po sladkanju bo družina nadaljevala svoj izlet kilometer naprej od samostana Olimje, kjer  se v gozdu skriva Dežela pravljic in domišljije in kjer bodo tako mali, kot veliki obiskovalci vstopili v svet pravljic in ponovno spoznali Kekca, Bedanca, Krjavlja, Sneguljčico, Rdečo kapico in druge pravljične like. Na sprehodu skozi gozd bo družino spremljalo žvrgolenje ptic, morda boste srečali tudi veveričko ali kakšno drugo gozdno žival. Da bo vse skupaj še bolj pravljično bodo otroci domov odnesli tudi majhno pozornost za spomin na obisk Dežele pravljic in domišljije v Podčetrtku.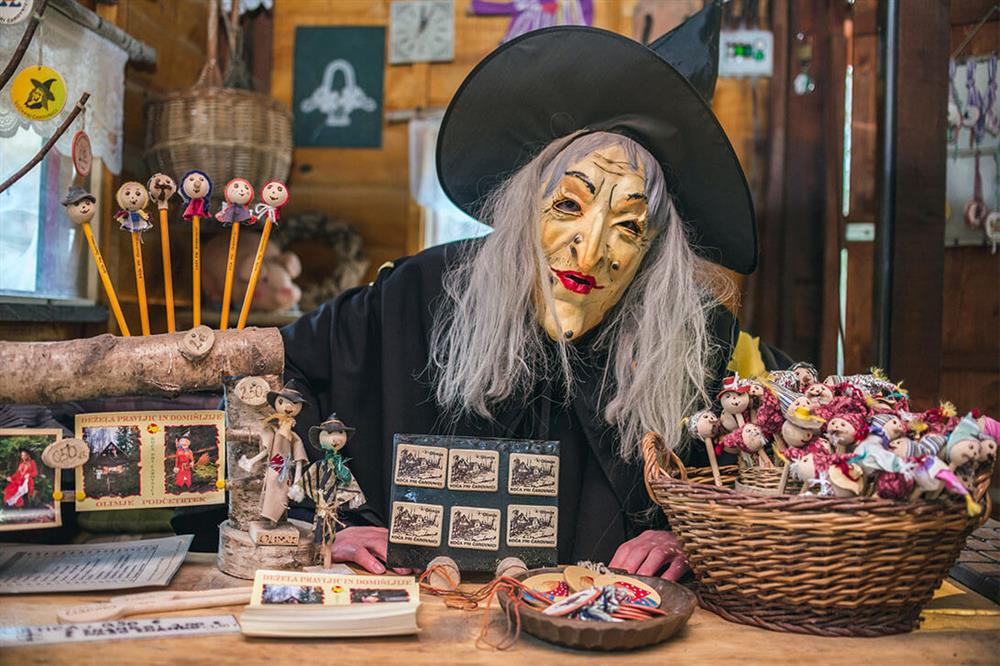 5
Duration
3:00 PM - 4:00 PM
OGLED PLANETARIJA
Za piko na i bo družina za konec obiskala še planetarij, ki je edinstveno doživetje za vse generacije. V 40 minutnem potovanju vas bomo popeljali po našem Osončju. Podrobneje boste spoznali našo Galaksijo, kjer se nahajamo, letne čase in gibanje naše Zemlje znotraj Osončja. Opazovali boste tudi vzhajanje sonca in ugotavljali, ali res vsako jutro vzide na vzhodu. Družina bo/boste v planetariju doživeli tudi nočno nebo z najbolj prepoznavnimi ozvezdji našega neba, kjer se skrivajo grški junaki iz znane grške mitologije. Od našega nočnega neba in raziskovanja Osončja vas bomo v planetariju zapeljali še vse do konca širnega vesolja kjer se rojevajo tudi nove zvezde. Pogled v vesolje je pogled v preteklost in vse to bo družina za popoln konec družinskega izleta doživela v planetariju Odiseja v Podčetrtku.