Podčetrtek DAYTRIP AROUND KOZJANSKO
KOZMUS BEEKEEPERS – GUIDED TOUR OF PILŠTANJ – KUKOVIČIČEV MLIN (MILL) ORGANIC FARM – PODSREDA CASTLE – LUNCH AT A TOURIST FARM
Duration
10:00 AM - 3:00 PM
Welcome to the heart of Kozjansko! During this specially crafted itinerary of the daytrip, which is ideal for groups, you will learn about beekeeping, the miller's trade, the region's rich history as well as the natural and cultural heritage of Kozjansko, and sample some of its mouth-watering specialties. Your trip will surely be something to remember.
1
Duration
10:00 AM - 11:00 AM
POKUŠINA DOMAČEGA SLADOLEDA IN OGLED KMETIJE SINKOVIČ
Verjetno se boste strinjali z nami, da brez sladoleda ni poletja. V osrčju Kozjanskega se v neokrnjenem podeželskem okolju nahaja Kmetija Sinkovič. Glavna dejavnost na kmetiji je prireja mleka, ki ima že več kot 40-letno tradicijo. Iz polnovrednega mleka, ki mu ni nič dodano niti odvzeto, izdelujejo probiotične sadne in navadne jogurte, skuto, namaze ter mlade sire, v poletnem času pa tudi vsem dobro poznan FROZI JOGURT, ki je tudi odličen sladoled. Pri njih si boste ogledali celotno kmetijo in proizvodne prostore ter sirarno. Ob koncu pa vas bodo navdušili tudi z degustacijo njihovih okusnih izdelkov: jogurtov, sirov, namazov, grškega jogurtov in FROZI JOGURTA.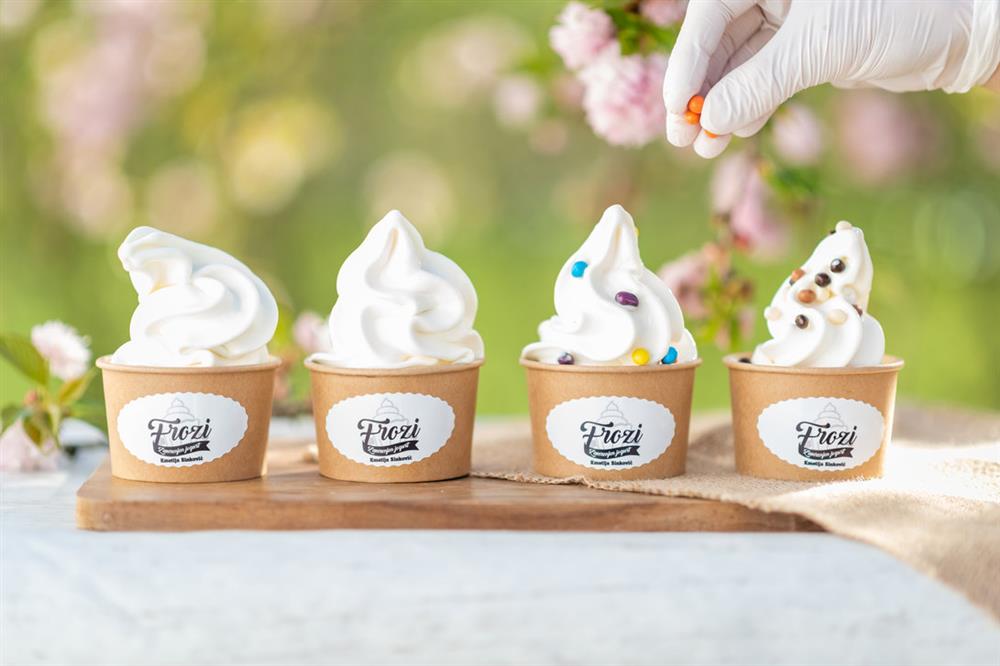 2
Duration
11:00 AM - 12:30 PM
VISIT TO THE KOZMUS BEEKEEPING FARM
The special importance of bees for the farm is confirmed at any given moment. You will be welcomed by Dr Peter Kozmus, Vice-President of the International Federation of Beekeeper's Associations, whose profession it is to protect the Carniolan grey honeybee, and immediately grow to respect and love these very important tiny creatures, an endangered species subject to increasing threats. Dr Kozmus will show you around a beehive, present the role of a beekeeper, explain why bees are endangered and what all of us can do to ensure a better future for them. He knows the answers to your questions about bee products, beekeeping techniques, breeding of queen bees, etc. Your visit concludes with a tasting of several types of honey on spelt bread, both from the Kozmus farm. You may also purchase their homemade produce.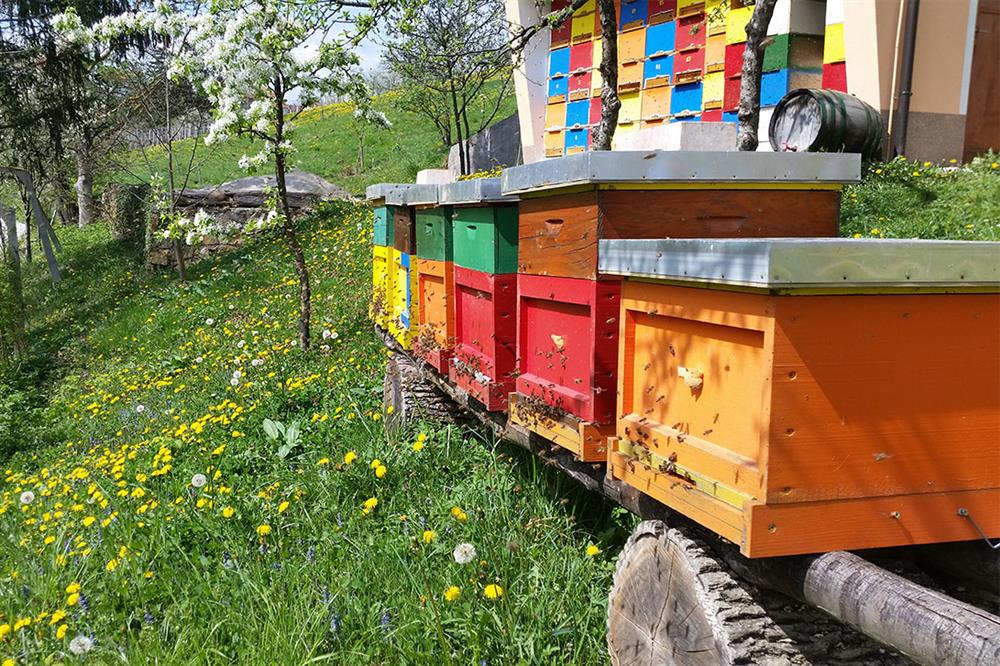 3
Duration
12:30 PM - 1:30 PM
VISIT TO THE KUKOVIČIČEV MLIN ORGANIC FARM
The farm features a working water-powered mill. You will learn about and witness the entire process of grinding grains. To complement the visit, you will be served several types of bread with spreads and homemade fruit juice. The Kukovičičev mlin organic farm also sells a great variety of flour types, breads, infusions, herbs, jams, biscuits, fruits and vegetables.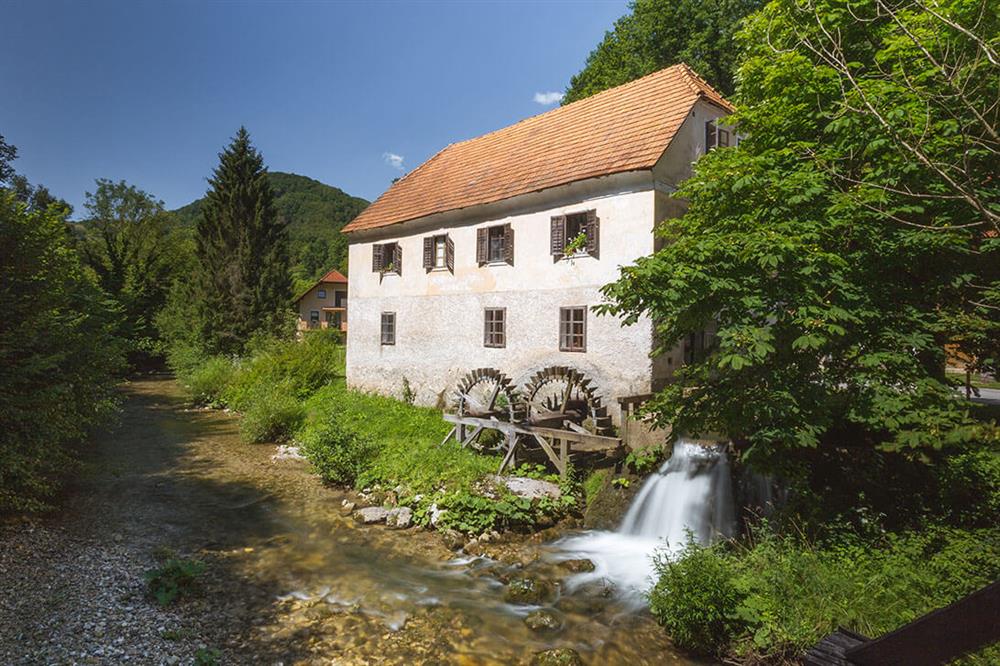 4
Duration
1:30 PM - 3:00 PM
Kosilo v Gostilni Šempeter
Gostilna Šempeter že vrsto let s svojo ponudbo slovenske in lokalne hrane pomaga širiti prepoznavnost slovenske kulinarike. V znak kvalitete in gostoljubja so pridobili pravico do uporabe blagovne znamke Gostilna Slovenija, ki označuje pristne slovenske gostilne. Ta izvesek jih navdaja s ponosom in  hkrati obvezuje, da gostom nudijo zares kvalitetno hrano z odlično postrežbo.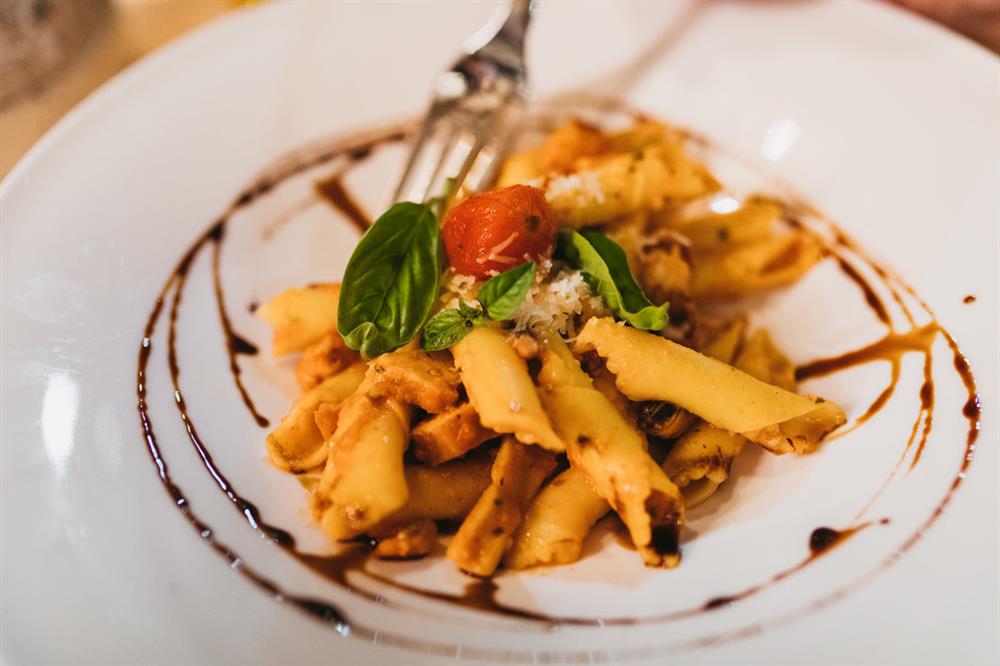 Kontakt